Dapper Kinsman
The Porsche Cayenne currently shares its platform with its cousins, the Volkswagen Touareg and the Audi Q7.
The Touareg is the cousin that doesn't see the necessity to be more than it has to be and I like that, while the cousin from Audi is the one with all the bells and whistles all packaged in a tasteful hi-tech manner. The Porsche Cayenne is that cousin who can silently sit in a corner, but grab your attention most anyway.
In human form, he is the one always wearing the suit and recently shined wingtips, not because he wants the attention, but because he just feels better in them. And if I were to pick a cousin to accompany me to an important make-it-or-break-it business meeting, I would be with the Cayenne.
Have you ever been inside a Porsche Panamera or Macan? If you have, then you know exactly what I'll be be writing about - the center console. Nothing attracts my eyes the first time more than that almost foot wide console that sits waist-high in between the driver and passenger seats. It makes you feel like a fighter pilot getting ready for takeoff. Porsche knows how to make the two front seats feel most important - you don't feel like allowing a hired driver take the captain's seat. If you aren't too excited to drive, a couple of minutes should be enough to familiarize yourself with each button and slider.
After all, both driver and passenger should have their own air conditioning controls right beside them, among many others. That console then leads your eyes upward where the touchscreen infotainment system sits. Nothing is alien there, and it makes all other cars feel a bit less intuitive. One might argue CarPlay should be there, and I totally agree, but the base unit isn't a terrible affair, I promise. Behind the steering wheel lies a five cluster instrument panel that looks ever so elegant. It takes a while for you to realize that you are, in fact, in an SUV.
Before driving off, plugging in your iPhone to the USB port instantly plays your tunes, whether via Apple Music or any streaming audio app. The base Cayenne doesn't come with specially branded speakers, but it doesn't matter much if you compare it to the Bose upgrade. There's a tiny bit of difference, if I nitpick, but not enough for me to tick that box as an upgrade. The base sound system sounds very, very premium. I can just leave the Cayenne on idle while enjoying my tunes with the seat slightly folded back and my eyes shut. If you do decide to upgrade however, go no lower than the Burmester if you can afford it - that's the one to tick.
Like its cousins, diesel torque and a three liter displacement are the two main engine highlights of the Cayenne. From a full stop, you'll be in warp speed soon after you mash the accelerator pedal - something you don't expect from cars this size, especially if you're my age. The cousins have quite similar performance, unless you have all the precise measurement instruments which will show you the subtle differences in how they accelerate to warp speed. Those differences are by no means from the engine alone, but from the whole package.
The Audi Q7 has the upper hand in this trio, simply because it is the lightest and has the better transmission among the three local units I've driven. The one thing that the Cayenne is missing that totally affects my driving is Porsche's own dual clutch transmission - the PDK. Yes, it is a turn-off because like I mentioned earlier, the Cayenne makes you not want to hire a driver, but the slow shifting of gears make me think twice about driving it myself - maybe calling my chauffeur isn't such a terrible idea after all. If you don't know what I mean, let me explain.
"There is precision engineering and computer voodoo going on here. It's unexplainable, but it's there."
Leaving the Cayenne to decide when to shift gears on its own gets you approximately a one second delay when you finally see an opening to overtake that slow truck along a two-way street. That is catastrophic when your opening isn't a long one. If you do take over the shifting using the paddles, you can downshift when you need to and begin the passing maneuver. The problem then happens when you are at 4000 rpm on the tachometer and shift up. It hits the redline before the transmission bites and the engine cuts off - an even worse catastrophe. Yes, I can get used to this delay and shift earlier, but it's a Porsche. I shouldn't have to.
"Hi, this is Miguel. Can you come to work today? I need you to drive the Cayenne."
If you can get past the non-PDK transmission of the base Cayenne, the drive is phenomenal. Taking curves is where this SUV gets all its stars - you don't get much body roll - almost no body roll at all if you have the Cayenne suspension set to sport. How does Stuttgart make a weighty and tall SUV not have body roll in turns where a Mercedes-Benz C-Class would? One would think the ride would be jarring because there's not enough suspension play, but you'd be so wrong. The Cayenne's computer seems to know what it will need to do even before you get to it. Three settings are available for air suspension - comfort, sport, and sport plus.
Comfort, to me, is only for off-road or "the moon" pothole driving - there is the usual body roll you expect from an SUV in exchange for a pleasing swaying motion instead of a vibrato-inducing ride. Sport is where it should always be day-to-day. Uneven and badly paved roads don't exist and you can gun it when the road clears. Sport plus is for the track - this is the jarring ride you don't want while driving along the stretch of EDSA, but perfect for performance driving on a properly paved road. There is precision engineering and computer voodoo going on here. It's unexplainable, but it's there.
The four corners of the world are, after all, corners.
There are some things in this world that aren't necessary, but worth giving an extra dime, two or more for. Take shoes, for example. You can definitely buy some no brand pair for spare change and live with the painful few weeks of molding them to your feet, but a pair crafted by a real shoemaker would give you the comfort you didn't know existed 'till you've tried one. Most would utter brand-conscious, because they have no idea what they are missing - just like how a college fresh graduate can take photos of your products for cheap. Yes, they sort of can, but so can my 5 year old with her iPhone. Hiring a true professional with experience will always give you better results, less headaches, and more importantly - help you get those products off the shelf.
That is what a Porsche has become for me. I have only driven a total of three in my 38 years of existence. The first is a Macan, second, a 718 Boxter, and third is the Cayenne. It had never occurred to me that Porsche is more than just a brand - it's a statement - a symbol of German design & engineering. One must understand the precise philosophy of Stuttgart to be able to grasp how Porsche, with their SUVs, attains such grace and stability in the less than perfect roads of Manila and it's neighboring provinces. You can survive without all of the Stuttgart niceties, but it's just so damn difficult to let go of once you've experienced it. Porsche definitely knows how to up your standards, and it's quite difficult to go back down. So here lies the question:
Do you want a car, or do you want a Porsche?
2016 Porsche Cayenne Diesel
Engine:
2,967cc, DOHC 24v, V6, Turbocharged
Fuel:
Diesel
Power:
262 bhp @ 4,000 rpm
Torque:
580 Nm @ 1,750 - 2,500rpm
Transmission:
8-speed Tiptronic S, AWD
0-100 km/h:
7.3 seconds
Top Speed:
221 km/h
Fuel Economy:
8.0 km/L Overall
Price:
POA
+:
Diesel torque, solid construction, minimal outside noise, body barely rolls, great air suspension, base sound system phenomenal
-:
No PDK, CarPlay, or nav system
Verdict:
If you can get over the lack of PDK, there's no better on-road SUV driving experience out there.
Rating:
9.5/10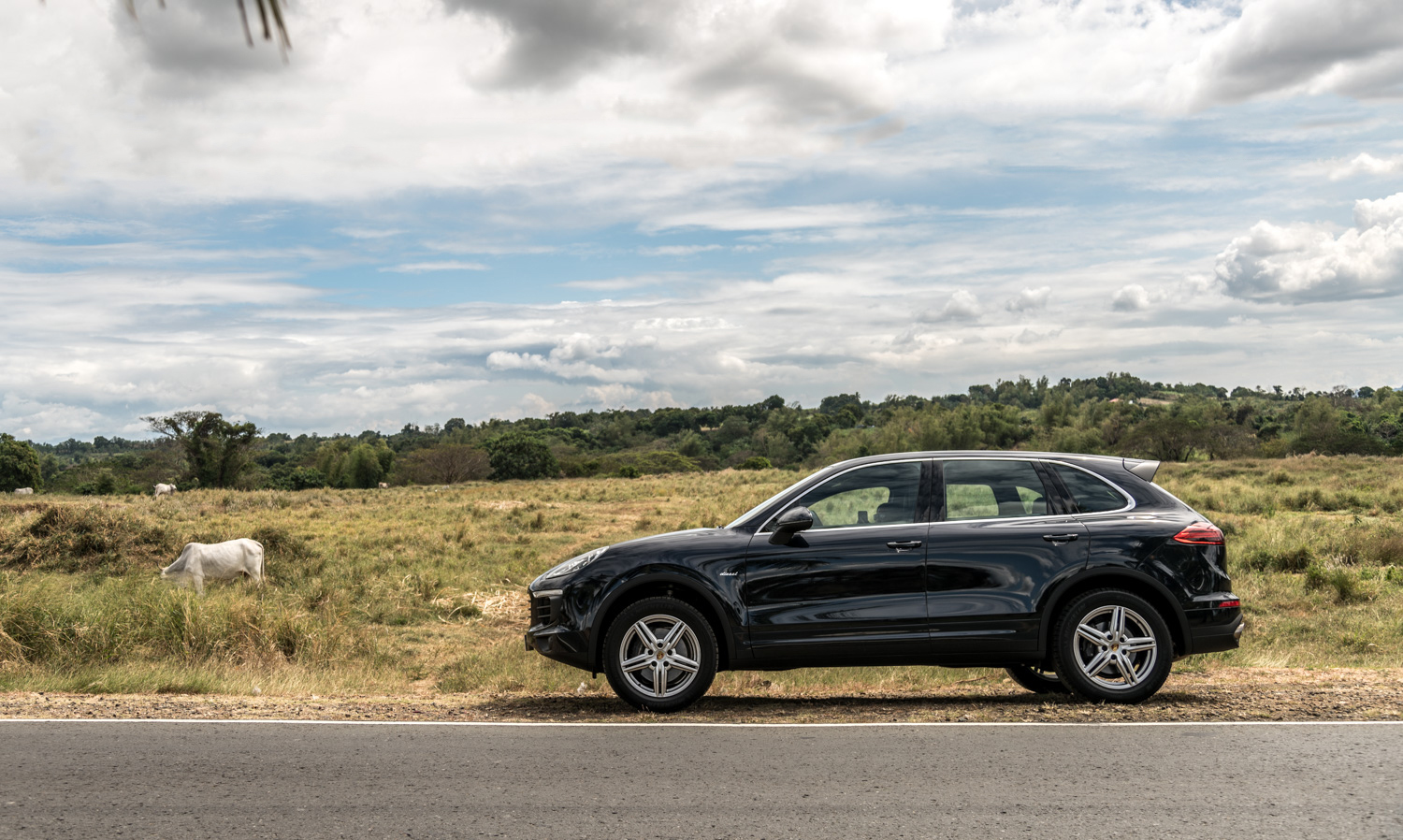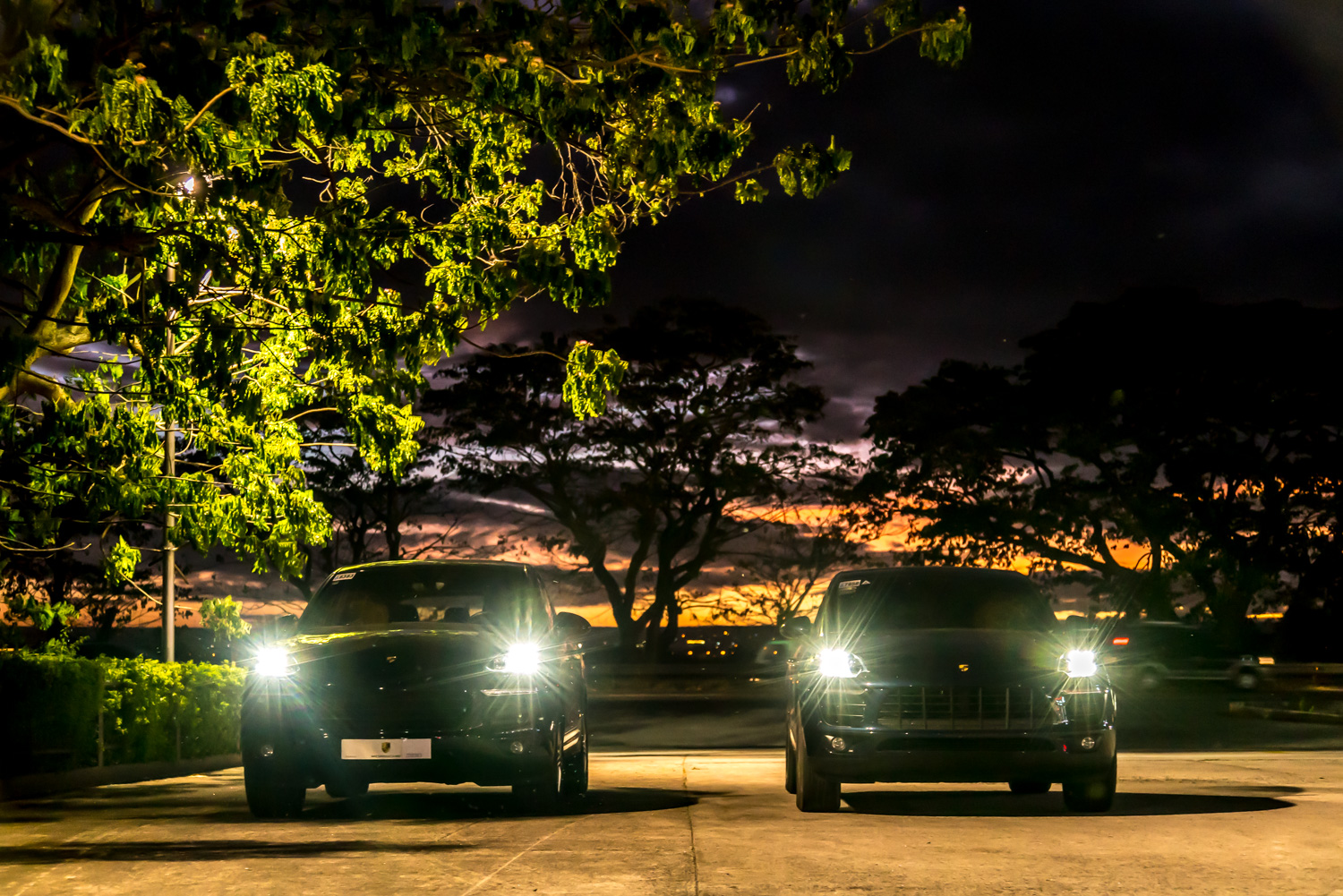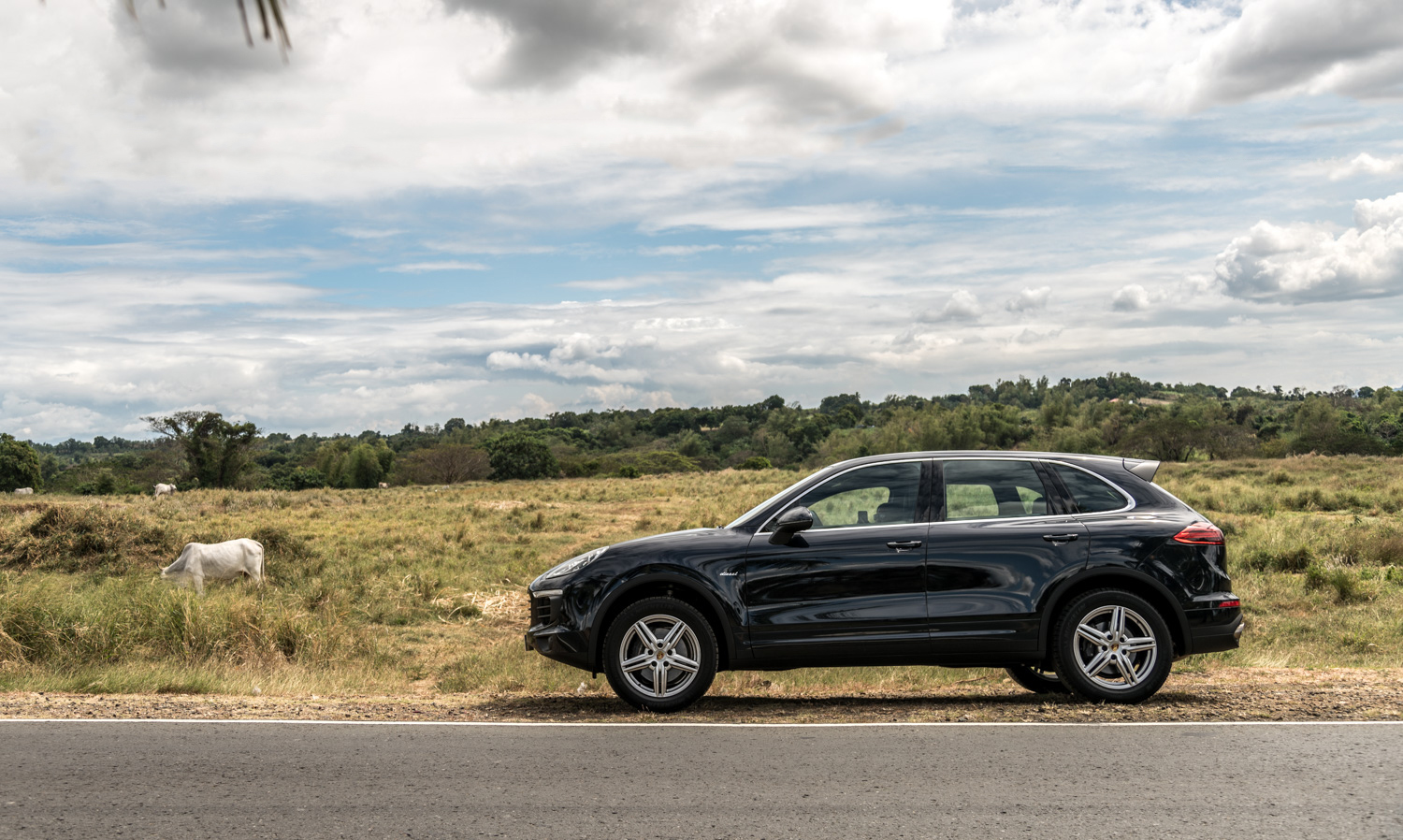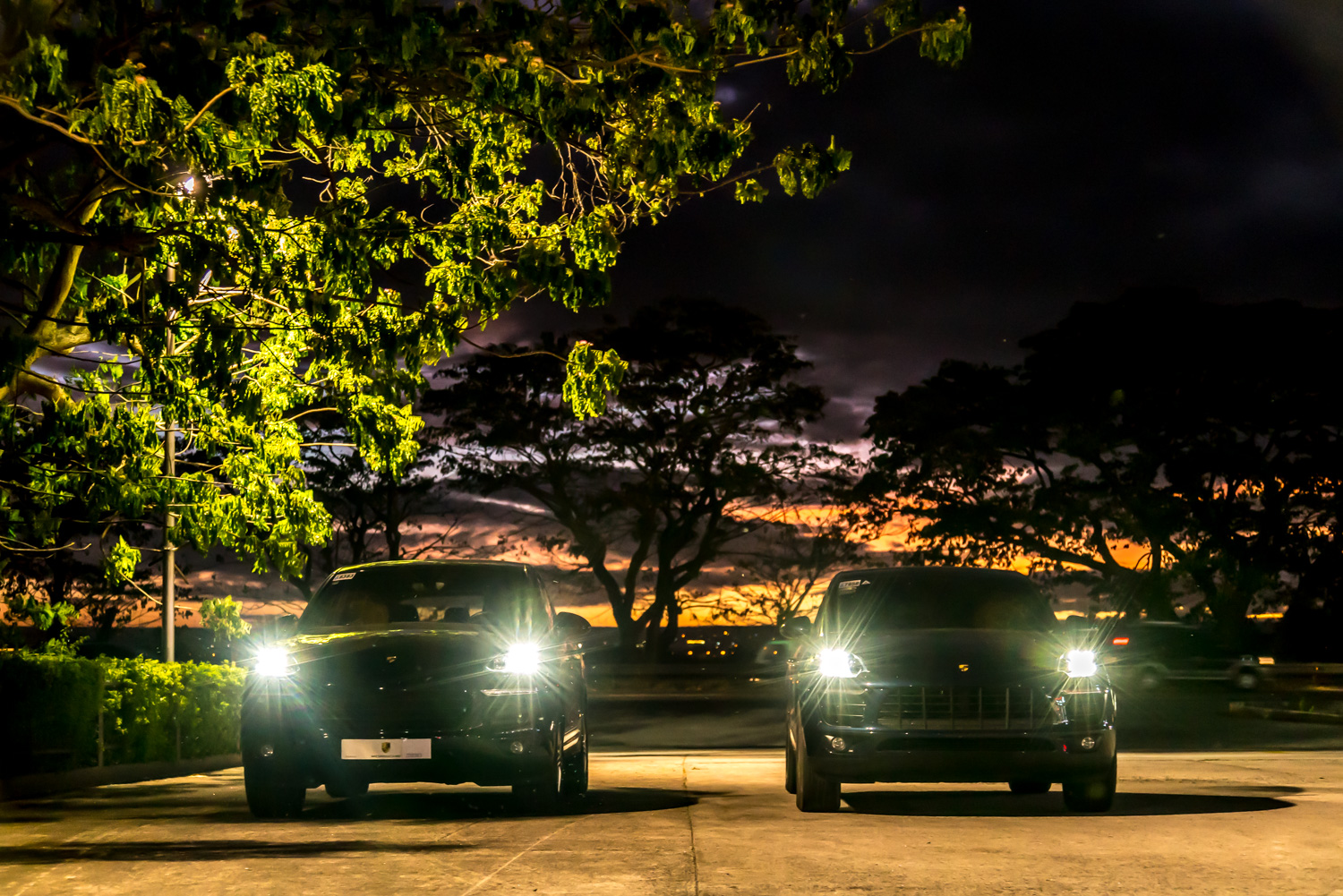 Miguel Olfindo
Ex-Public Highway Racer
Instagram: @miguelolfindo