High Breed
Many people say that I am a walking contradiction. There are far more people in this world that have more faith in God than I do, yet I am the first to do the sign of the cross when I drive past a church.
Maybe I'm a creature of culture, and I see religion as nothing more than a practice — like eating breakfast, lunch, and dinner at the correct time. We do so, because that's what we're taught at an early age. Then again, I wake up in the afternoon, so I guess you could say that I have brunch. Lately, the world of cars is changing much quicker than our President changes his mind. There are so many new cars that introduce various sorts of technology, I can barely keep up. BMW seems to have taken on all of the digits, it's only a matter of time before an 12 Series comes up.
Mercedes-Benz makes a new car every minute. They've even joined the pick-up party, and it looks no different from an Isuzu pick-up, whatever that's called. Recently, I saw a render of Land Rover entering the world of sedans, and it's supposed to be called a Road Rover. Strange, because in a world where supercar makers have raised the white flag and have joined the SUV bandwagon, it's strange to see the Rolls-Royce of SUVs do the opposite. Then again, the internet isn't the most reliable source of information, and neither am I. So, always take what I say with a grain of salt.
I'm a bit sad that the sedan is slowly marching its way to extinction, and even more so, I am more petrified that it's taking naturally aspirated combustion with it. Apart from the fact that everyone is trying to build a car that you can charge, there are screens in almost every single car on sale today, digital instrument panels included — and somehow, I don't know how I feel truly feel about it. There's something sweet about old world glamour — the finesse of pristine and mechanical craftsmanship. And buttons. I love buttons.
I would cringe the day Audemars Piguet makes a digital Royal Oak, and with the looks of things, I wouldn't count it out. There's something about the digital world that lacks intimacy. It's the difference between a handwritten letter to an email. You can write the exact same thing, but somehow, there's a bigger piece of you in something that you've penned with ink. Then again, you're listening to someone who writes on a laptop, airs content on the internet, and owns an Apple Watch. I'm just as confused as our government.
Recently, I was lent a Lexus LS 500. I thought it would have a thumping naturally-aspirated V8, but like most cars today, the engine has been downsized to a V6 with forced induction. Not that it's relevant in a car that isn't built with driving pleasure in mind. It would've been perfectly fine if you arrived looking like you own half of Metro Manila, but somehow this new design doesn't tickle my fancy. There's nothing particularly wrong with it, but it lacks a little bit of presence. Many have said that it reminds them of the Honda Legend, which when you calculate how much this costs — is quite an insult. Let's get this over with — it doesn't have the swagger of an S-Class and it surely doesn't drive like a BMW 7 Series. It is its own thing, as it's always been. It's an LS.
The interior is impressive, beautiful even. However, when compared to its rivals, it falls short too. The S-Class feels like a bespoke Zegna suit, whereas this feels a bit off the rack. And then there's the digital stuff, yet again. Lexus has a set of decent digital instrument panels that are used across their entire lineup, but somehow for their flagship model, they've outsourced it from CD-R King. The graphics are cheap. There's another problem too. The infotainment track pad is still a complete mess to use. It was already difficult with the physical mouse, and it's more difficult without it. It's no wonder that they've shut off the ability to fix the car's vehicle settings when you're on the move, otherwise, you'd be on your way to the morgue in a body bag.
I imagine that most people that will buy this car, couldn't care less about everything I've said. After all, they aren't in the market for a land yacht because it's the last word in driving dynamics or technological advancements. Most, if not all, will buy this simply because they want vast real estate on wheels and be chauffeured in a cocoon of discreet luxury. Maybe, not everyone wants to be as ostentatious as the rest. Some prefer to be under the radar, and to them, this will make perfect sense. There's a decent amount of real estate at the rear, but it's not as large as the car's physical appearance suggests. From the outside, the front axle and rear axle appear to be in different zip codes. The old LS felt like a living room inside, whereas this feels a bit more like a very big car. It's still a lot of real estate.
There is one problem though, and this one is the most major of all. There are no physical buttons to adjust anything at the rear, which means that you need to use the car's rear tablet. It's relatively easy to operate if you're thirteen years old, but chances are, those that are buying this were thirteen in World War II, and that means they don't have a clue that touching a screen can move things around. Even worse, it took me a while to figure out how to properly adjust the seats at the rear, which means that the 110 year old owner of the car won't live long enough to see the seats recline. The very essence of having a touchscreen device is to make things simpler to operate, but when all it does is complicate things, you're best off without it. Besides, what was so wrong about having buttons?
"The driving experience is as disconnected as the car's ability to shield you from the nasty world outside its space."
All of that aside, what does this Lexus do right? Well, we can start off with the seats. There's no other word for it, they're perfect — at least in front they are. This car has a serious party trick. It has the very best massage seats in the business. No, I'm not talking about vibrating seats or a bunch of cat paws poking your back, I'm talking about a real massage with pressure points for your back and your arse. It's quite odd that it isn't available in the rear, so only your chauffeur and bodyguard get to have all the fun. It is so invigorating, I expected a happy ending.
Seriously, it's something that needs to be experienced. Another thing is the ridiculously versatile Mark Levinson reference audio system. I looked like a fool stuck in traffic watching Dolby Atmos® Surround Sound commercials. I got so lost in the sound of the Amazonian rainforest, I switched on the wipers. Most of the time when you click the 'surround sound' option in cars, all it does it muffle your music and make it worse. In this one, it brought the sound to life and it puts you in the sweet spot of a concert hall. If I had the money, I would buy it just because of those two things.
Sure, the ride quality is good too. Again, it's not S-Class great in the sense that you feel the car's weight through potholes and undulations. I guess when your car weighs as much as much as the Titanic, it's bound to do just that. The most enthralling experience of all is that of being completely detached from the outside world. It's the kind of car that forces you to drive a touch more calmly. I am certain that my heart rate was lower than those beside me in traffic.
It's a lovely thing to waft along in and revel in your own little bubble that isolates you from the toxic Manila traffic. The driving experience is as disconnected as the car's ability to shield you from the nasty world outside its space, but truth be told, the whole experience grows on you as time goes by. I imagine that this car would suffer from a 30 minute test drive, because the experience doesn't serve you a dose of shock and awe. It wins your heart slowly.
If you are considering this land yacht, get the hybrid version. Although it's down on irrelevant power and a rear cooling box for a bottle of bubbly, it more than makes up for it with extremely decent fuel economy. The normal LS 500 did a combined cycle of 5.4 kilometres per liter, whereas the hybrid did a hugely impressive 10.2 kilometres per liter. Both are just as opulent and it makes jumping back into a Toyota Camry feel like you're scum of the Earth. It's a long way from being perfect, it falls a little short of its competition, but when you consider what it brings to the table and to whom it is targeted to — it might just win them over.
I absolutely hate the electrification of cars, but this is the very best hybrid system I've tested. Yes, another contradiction again, but that's the truth. The hybrid system in this car actually saves you a decent amount of fuel, not that you'd care if you had 9 million bucks to blow on a car. The eerie sensation of running on electricity makes you feel better than everyone else's noise-polluting junk. If you are anti-social and would like to go around unnoticed, look no further than this. Just ask for the executive rear package so that you can kick your feet up and watch life unfold in your bubble of discreetly intoxicating opulence.
2018 Lexus LS 500
Engine:
3,444 cc, DOHC 24V V6, Twin Turbocharged
Fuel:
Gasoline
Power:
415 bhp @ 6,600 rpm
Torque:
600 Nm @ 4,800 rpm
Transmission:
10-speed Automatic with Paddle Shifters, RWD
0-100 km/h:
4.6 seconds
Top Speed:
250 km/h
Fuel Economy:
5.4 km/L Overall
Price:
PHP9,088,000
+:
Fast, luxurious, comfortable, Mark Levinson audio surround sound, rear cooling box, best massage seats in the car industry
-:
Low resolution instrument panel, on-board computer still difficult to operate, needs executive rear seat package
Verdict:
A really competent uber luxury car that needs a little bit of tweaks to perfect it
Rating:
9/10
2018 Lexus LS 500h
Engine:
3,456 cc, DOHC 24V V6, Hybrid
Fuel:
Gasoline
Power:
354 bhp @ 6,600 rpm
Torque:
650 Nm @ 5,100 rpm
Transmission:
CVT paired with 4-speed Automatic and Paddle Shifters, RWD
0-100 km/h:
5.4 seconds
Top Speed:
250 km/h
Fuel Economy:
10.2 km/L Overall
Price:
PHP9,078,000
+:
Fast, luxurious, comfortable, Mark Levinson audio surround sound, best massage seat in the car industry, efficient hybrid engine
-:
Low resolution instrument panel, on-board computer still difficult to operate, needs executive rear seat package
Verdict:
The best hybrid uber luxury car in the country
Rating:
9.5/10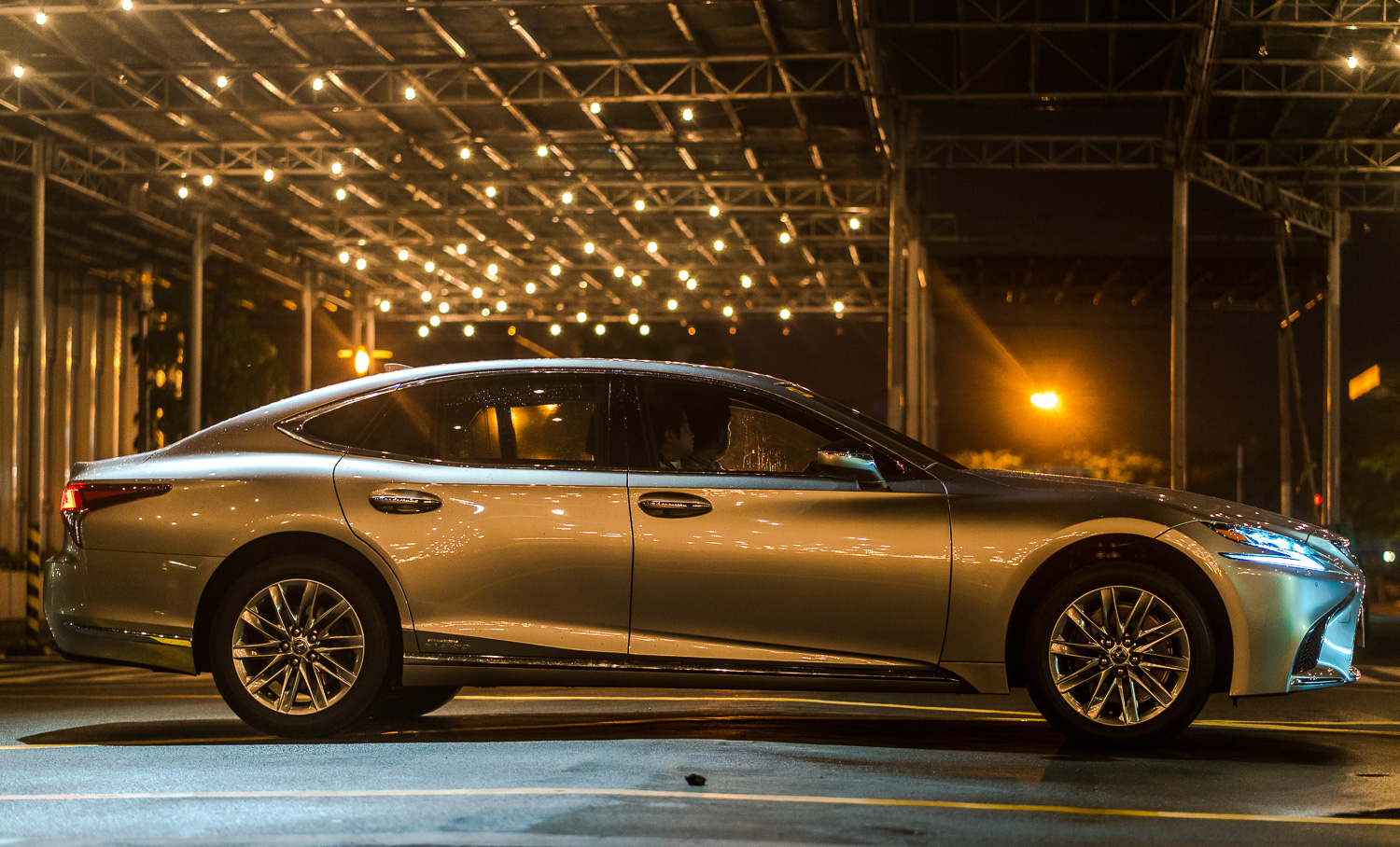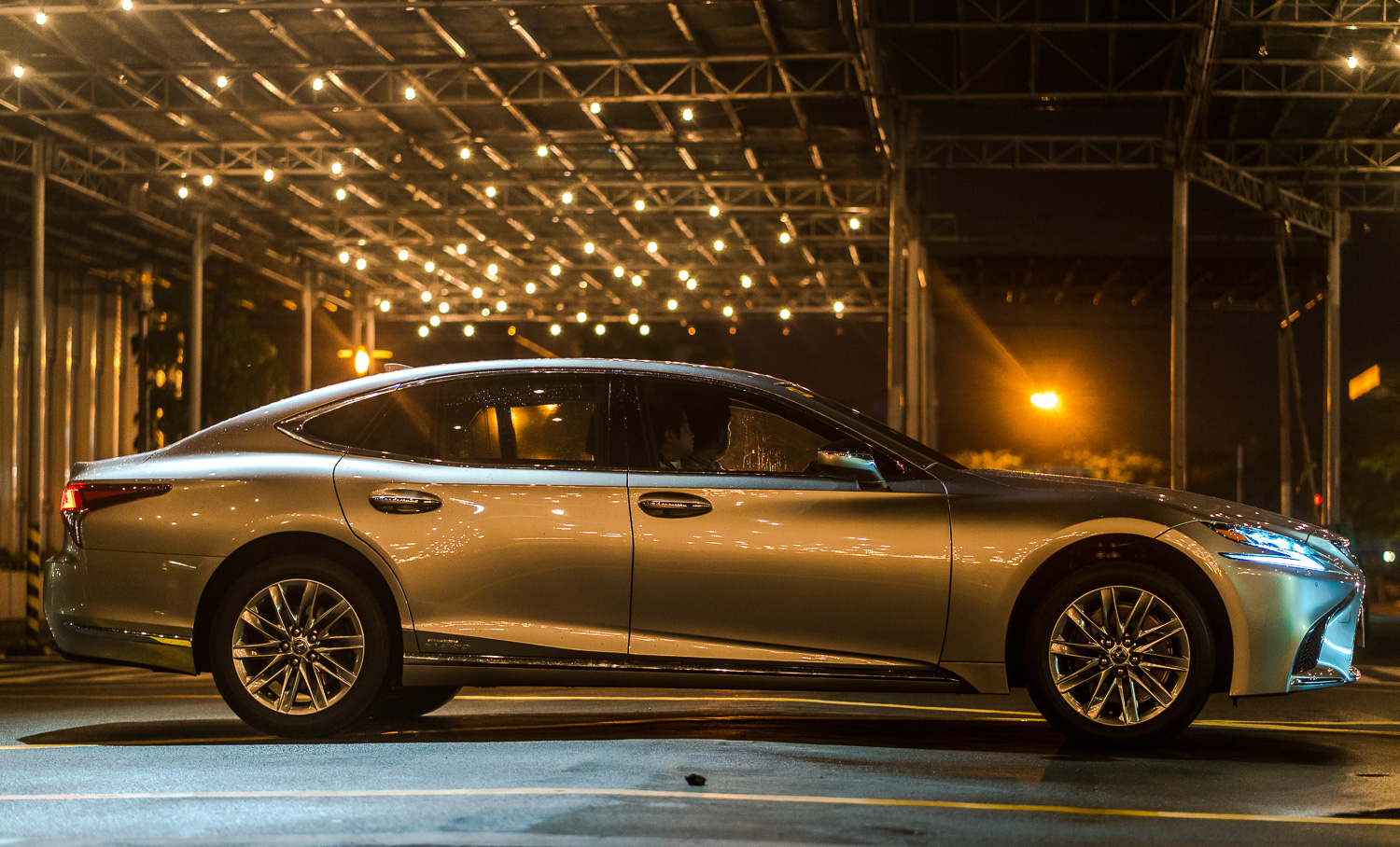 Enzo Teodoro
Ex-Automotive Executive
Instagram: @enzoteodoro