Tifosi
They say that in a man's lifetime there are three momentous occasions that will change his life forever.
There's the day he loses his virginity, the day he commits his life to another, and the day his child wraps its little hand around his finger for the very first time. These are precious moments that, whether for better or worse, fundamentally change who he is. Some will argue that amidst these rather predictable moments lays the most important one of all - the day he finds out the reason behind his existence.
Those moments, although undeniably precious, are dictated upon by society and psychological programming. I argue that one of the most special moments in one's life is the realisation of a passion. Not a hobby, but an all-consuming obsession. In my 29 year old life, Ferrari has been number one. My affection with the brand goes as far back as my memory can serve. This has to be true love, it just has to be.
Last night, I was scrolling through an external hard drive filled with old photos and noticed that at a tender age where I had no freedom to choose for myself, in my hand was already a little red Ferrari matchbox car. My name is Enzo, after all. The 'Il Commendatore', as he is addressed by the motorsport community, died on the 14th of August in 1988. I was born just three months after he had passed. For a brief moment of absurdity in my childhood, I believed that I was Mr. Ferrari, reincarnated as a fat Filipino kid.
Why? Because I fall smack in the middle of the entitled millennial generation. When kids my age went out to kick a football and shoot some hoops, I spent my time on the floor of my house parking model cars against a wall while making weird noises that were supposed to emulate an Italian exhaust note. At night, I would put all my Ferraris inside the freezer, because in my collection they were the only ones that weren't inanimate objects. I didn't want them to feel hot, much to the horror of my mother the following morning.
I never read books either, but if it had red cars in it, I could very well recite page 92 for you. I grew up without YouTube and Google at my fingertips, and as a result, I must've browsed through the same photo of the Berlinetta Boxer on page 76 of my Ferrari book no less than 2,000 times. The visual images that I could store in my brain were scarce. I had to get creative with lasting pictures I'd remember.
There was no Top Gear UK or The Grand Tour to pacify my need to see these machines in motion. There were no YouTubers to follow, and that left me with my imagination. When my mother would shut the lights off at night, there were no limits to the scenarios I could paint in my head. At one night it would be me driving an F40 through SLEX, and in another - blasting through Subic in a Testarossa.
Be grateful for family that support your passion.
I remember entering the old Jaguar and Land Rover dealership along Jupiter at the Enzo building of all places. I must have been 11 years old, and back then, supercars were a far rarer sight than they are today. In there sat a 575 Maranello. My jaw dropped so far down, the receptionist had to pick it up from the floor. I ran towards the car and started grazing my hands ever so lightly on the Pininfarina bodywork. I pushed my luck, pulled the door handle and heaven's gates were opened. Within a couple of seconds, the sales manager came running towards me and asked that I keep my hands to myself. Understandably so, I took two steps back and drooled all over the dealership floor when a figure emerged from the hall wearing a smile on his face.
I had no clue who he was, but he gave me the permission to sit in the car. Instantly, he was my favourite person in the world. When he fired up the engine, I was left in awe. It was orgasmic even if I didn't know yet what that meant. That particular moment has been so instrumental in setting a path that would keep me close to my life's greatest passion. The man is Wellington Soong, the President and Chairman of the Ferrari distributorship. At a young age I learned that, what is within reach to you may be galaxies away for some. The ten minutes that he shared with me is forgettable in a day filled with more important things to do, but those ten minutes to me - was the realization of a dream. He pulled me aside and said, "Boy, someday you'll have your day in the sun".
After nearly two more decades, the day had finally come. When I was in California last December, I stumbled upon the opportunity to drive a selection of supercars for a day ranging from Lamborghinis, Porsches, Maseratis and Alfa Romeos. I negated all of the options and told the boss that I wanted to spend all of the time allotment given to me, in a Ferrari. The car was a 2014 FF, an all-wheel drive grand tourer that's built to eat as many miles as possible, at the fastest speed possible. The FF is my cousin's dream Ferrari, who I took along with me for the ride, making it even more special.
When I was finally handed the keys to the car, my palms were sweaty and my heart was beating out of my chest. This is it, Enzo. This is 29 years of hoping, dreaming, and obsessing finally coming to a close. It is the answer to the many days I've spent staring out the window and daydreaming in the classroom - the vindication to the exams I failed. It is the missing piece of the tifosi puzzle. The pressure was on the Ferrari, not on me. The hype was at an unbelievable high. Would the experience be at least half as good as what I've pained it to be? This is reverie redeux.
A Ferrari is a dream car, and for many, it will remain one.
As I entered the cabin and shut the door, the first thing that caught my attention was the smell of pungent leather. I've no idea how many cows were sacrificed to produce this quality of hide, but it smelled no less than a well-oiled Balenciaga bag. It was creamy butter everywhere. Everything was special. There were bits of plastic and a cheap infotainment screen from the Chrysler parts bin, but it didn't matter. This was all part of the Ferrari experience I've read about for so long and nothing was out of character. I pushed the red button mounted on the steering wheel and within a second, Ferrari's greatest hit came to life - a cold start singing to the impatient chunter of a V12 orchestra. I can die now.
The vibrations from the engine could be felt from my arse and every time I tickled the throttle, my spine tingled. Flashes of John Surtees and Sir Stirling Moss came rushing in. You feel a direct connection to motorsport even in a shooting brake that has space for two more passengers at the rear. I can imagine that most people who could have been in my shoes would have floored the car as soon as the opportunity presented itself, but not me. I took my time. I absorbed every detail of it, from the never ending hood in front of me to the bulging rear wheel arches that were flirting through the side mirrors. I couldn't believe it. No words can ever do justice to the theater that is Ferrari.
"Driving a Ferrari was closure to years of sleepless nights just wondering, imagining, and dreaming of that very moment."
Finally, the time had come. As the final set of lights turned from red to green before we would be spat out to the wide open mountain roads, I buried my right foot as deep as it could go. In return was the highest dosage of pure ecstasy I've ever experienced in my life. The car dug through the ground and fired us straight into the horizon in a blazing piece of pure Italian passion. Bellissima! I have driven much faster cars, but nothing as emotionally stimulating as this.
I don't love Ferraris solely because of their speed. I do, because it's supposedly a lovely and romantic experience - and I can say now that it truly is. It is better than what you imagine it to be. As the car gracefully danced and howled through sweeping mountain roads and surrounding vineyards, I felt completely connected to 70 years of Ferrari's heritage. No other company in the world is capable of making you feel that way. It's like meeting Jesus Christ. Only better.
The Ferrari FF is so much more than a piece of beautifully sculpted metal blessed with the finest engine in the world. It is alive. It has a soul. It is the highest level of pure kinetic art. The experience was surreal and the child in me wept silently. Driving a Ferrari was closure to years of sleepless nights just wondering, imagining, and dreaming of that very moment. I couldn't have drawn up a more perfect experience. My friends always joke that if I had to choose between a Porsche 911 or a Ferrari jacket, I might just take the latter. At this point, I really think I would.
No amount of superlatives can explain the intensity of emotions that came rushing in. This pure ecstasy is supposed to be for the day you first meet your child, but I can't help but think I may have exceeded it. For all its entirety, the Italian carmaker has been in the business of building some of the most expensive cars in the world, and that makes every one of them a dream car. And it will remain a dream for many, but not I. A Ferrari will find its way to my garage someday, for I have dedicated my life to the relentless pursuit of purchasing the fabled prancing horse. Forza Ferrari!
2014 Ferrari FF
| | |
| --- | --- |
| Engine: | 6.3-liter, DOHC 48V, V12, Naturally Aspirated |
| Fuel: | Gasoline |
| Power: | 650 bhp @ 8,000 rpm |
| Torque: | 683 Nm @ 6,000 rpm |
| Transmission: | 7-speed Dual Clutch, 4RM AWD |
| 0-100 km/h: | 3.7 seconds |
| Top Speed: | 335 km/h |
| Fuel Economy: | 5.0 km/L Overall |
| Price: | POA |
| +: | Power, style, theater, speed, sound, all-wheel drive confidence |
| -: | Steering is a bit too nervous, not the most engaging Ferrari in the range |
| Verdict: | Easily one of the most unique cars on the road with a V12 to shut everyone up |
| Rating: | 20/10 |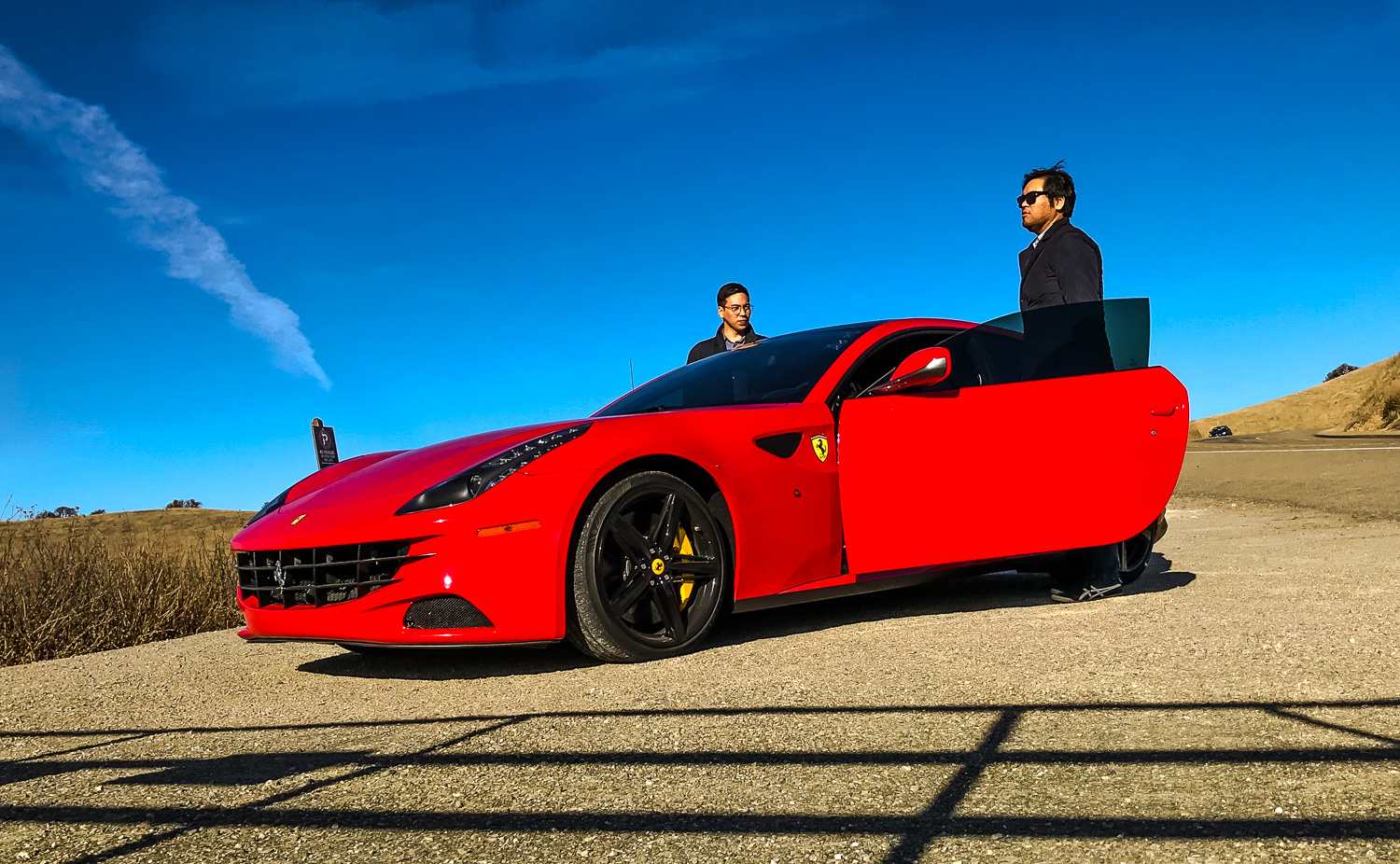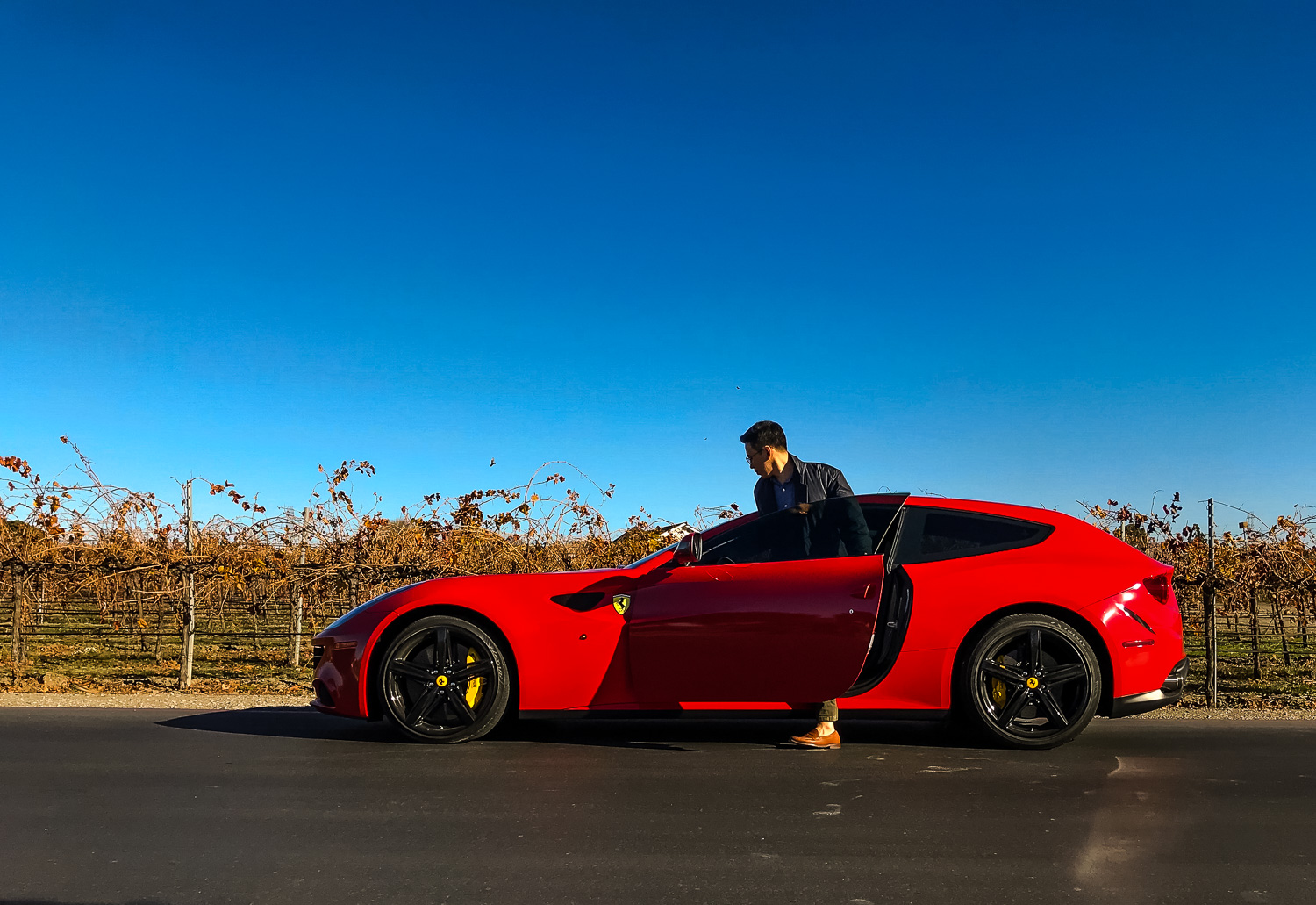 Enzo Teodoro
Ex-Automotive Executive
Instagram: @enzoteodoro