The A-Lister
When it slid its way into the world 20 years ago, Mercedes' little A-Class was easily the most appalling car in the history of the world.
What should have been born with an Adam's apple, dressed in a three-piece suit, and trained to bench press twice its weight, turned out to be as girlie as a pink-glittered bedroom full of giant teddy bears. No sorry, it was a teddy bear. That was only the beginning of its problems. You see, the car became notoriously popular for tipping over in a standardized test wherein it was required to avoid an obstruction at speed.
Its tail couldn't follow its head and it just rolled over like a beached whale. Mercedes-Benz needed to recall thousands of units and dump hundreds of millions on additional R&D to sort out its electronic stability program. Thankfully, they fixed it. What they seemed to have forgotten was that it still looked like the sort of car a group of drag queens would drive to Denny's for breakfast after a wild night of debauchery. Grand Slam breakfast, please? No thanks.
"Nowhere am I told that this is the entry point to Mercedes-Benz ownership."
Have you seen the interior of that thing? The Cherry QQ, a car which would force me to invest in a bicycle, is far better. Even worse, Mercedes-Benz decided that the world needed a second-generation A-Class. This time, it looked like the sort of car your guidance counsellor's would aspire for. It was beige, bland, and as interesting as her advice on how you can graduate from middle school.
Surprisingly, in 2012 Mercedes-Benz announced that they would be releasing a third incarnation for the A-Class. "What kind of drugs are their board of directors on?", I thought to myself. Nobody wants an eco box with one of the most prestigious badges in the world of automobiles. And then, of course, I saw it. This W176 A-Class had gone on a strict diet of some Grey Goose Vodka and a ton of Red Bull.
"It has an air and a presence that is absent in its Audi or BMW counterpart."
Today, we live in a world where 3-in-1 coffee just won't do, and another MPV eco box wouldn't have made it out the door of Mercedes-Benz's styling room. It therefore needed to be a hatchback, and it needed to have a lot of zing.
It had to be a tall, hot, non-fat, Caramel Macchiato, with precisely one and a half pumps of vanilla and a Caramel drizzle served upside down. That is exactly what this A-Class is. It is absolutely on point.
Nothing would make me happier than to pick on the way the A-Class looks because unlike before, I have the actual car. This is the AMG Line as well, so it has the body kit and the big wheels. I'd love to tell you that there are too many details going on in the grille and that it slightly has a racer-boy vibe that is exclusive to Japanese cars, but then none of that would've been true - because the car looks tremendous.
It has an air and a presence that is absent in its Audi or BMW counterpart. The BMW 1 Series is a great car, but when you're driving it, it has a habit of reminding you that you are driving the most bottom rung of an exclusive brand's ladder. The A-Class manages to avoid that. I never feel like I'm driving an A-Class because I can't afford a C-Class. They are just so different from each other. Am I making sense?
It has a greater sense of purpose, particularly because it's so damn sporty. You could never imagine a C200 with an AMG Line to feel this way. Each Mercedes has a character of its own. The ride is stiff and bordering on unpleasant in main thoroughfares like EDSA or C5. However, take it to the smooth twisty roads of the South and you'll find a very planted car that's hooked on every apex.
The steering feel could be a bit dead and void of feel, but the cornering is, for the lack of a better word, amazing. The grip levels are so high for a front-wheel-drive car. I found it to be more confidence inspiring than the Volkswagen Golf GTI, which is supposed to be the grand daddy of this segment. You need to be a complete idiot to force this car into a genuine understeer.
And then there's the interior. Sure, apart from those classic Mercedes-Benz air vents which have red details on the A250 AMG Line, they really do not carry over a single-minded interior design language the way BMW does. You can de-badge a BMW interior from any era, and you can distinctly tell that it is in fact a Bimmer. You can't do the same with Mercedes-Benz, but you have to give to them, because this A200 looks and feels special inside. The seats in front are fantastic.
The seats in front are fantastic. I can't say the same about the rear, but then again I'm almost too tall to sit at the rear of any compact car. Nowhere am I told that this is the entry point to Mercedes-Benz ownership, apart from maybe the COMAND system, which is still as messy as a teenage boy's room on a Saturday morning. I asked for a fuel economy reading and it gave me nothing more than a set of bars. What on Earth am I supposed to do with that? Nonetheless, I hit an average of 9.2 kilometers per liter, which is quite surprising given the horrible epidemic known as Manila traffic.
Everything that begins starts with A.
That said, quirks aside, there is something special about this A-Class. Maybe because as humans, we love transformations and success stories. We adore butterflies more when we remember that they were once caterpillars. We love seeing the nerdy girl in school who never received roses and chocolates on Valentine's Day turn into a total bombshell of a lady.
Maybe the rest of the competition is just too bland, and the last brand we'd think of for sheer excitement happened to deliver the goods. This is fun, lively, and soulful. After all, it does have an AMG badge on it, and while it may not be the full enchilada, it's an ample appetizer. The A200 AMG isn't just a great car, it's a great Mercedes-Benz - and that's all the assurance you'll ever need.
Ready for a new generation.
2017 Mercedes-Benz A200 AMG Line
Engine:
1,595 cc, DOHC 16V, Inline-4, Turbocharged
Fuel:
Gasoline
Power:
156 bhp @ 5,300 rpm
Torque:
249 Nm @ 1,250-4,000 rpm
Transmission:
7-speed Dual Clutch, FWD
0-100 km/h:
8.3 seconds
Top Speed:
224 km/h
Fuel Economy:
9.2 km/L Overall
Price:
PHP2,390,000
+:
Engine, handling, sense of occasion, fuel economy, AMG goodies
-:
Ride can be too stiff for most, gearbox gets confused sometimes, COMAND system needs an overhaul
Verdict:
A captivating entry point to Mercedes-Benz ownership, I would still go for the A250
Rating:
9.5/10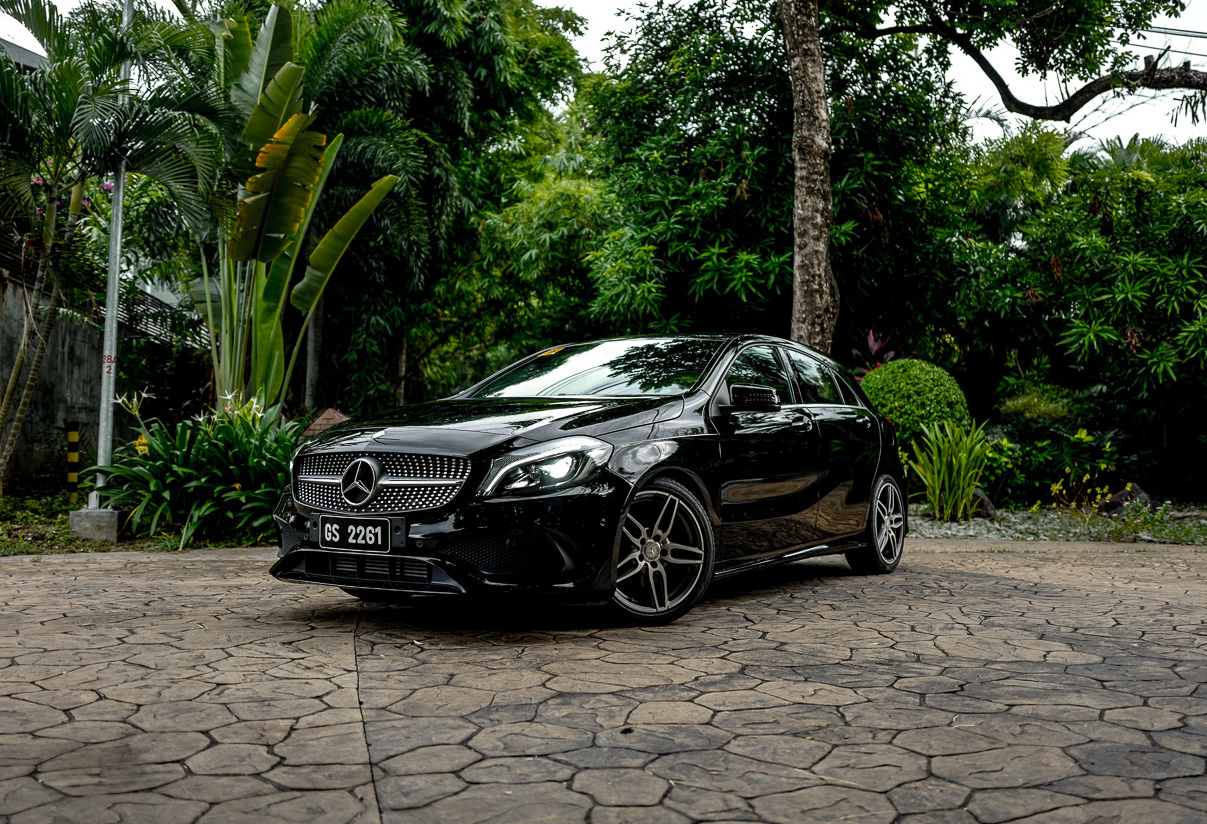 Enzo Teodoro
Ex-Automotive Executive
Instagram: @enzoteodoro