Practical Luxury
A new entry in my calendar app popped up, and the words BMW and Luxury struck my eyes.
I immediately told Enzo that I'd take it even if my busy schedule hadn't allowed me to write for Opus Macchina in a long time. Being a family man, finances take priority over most anything nowadays, but passion is something you have to let in once in a while, and the 318d Luxury sounded like the perfect candidate.
While waiting for the paperwork I needed to sign before taking the car out of its parking slot, one thing that was pretty obvious was that it looks like a BMW - a proper BMW. Some would consider this design long in tooth, but I think certain things don't have to be rushed. Rather, BMW's next generation 3 Series design is better perfected.
Joy is efficient dynamics.
Inside, the first thing I noticed were the leather seats with piping. Feeling the soft touch material around the cabin is somewhat ordinary in today's standards, but the real test for me is gently knocking them for that hollow plastic sound. The 318d passed this test flawlessly with the exception of the walls of the center console. BMW knows how to tease with this entry to luxury. Besides, it is sitting on 18-inch alloy wheels, a generous serving of wood trim, and some beautiful adaptive LED headlights?
Driving this diesel powered car through crawling rush-hour traffic is tolerable - you know you aren't selling a kidney to pay for your next full tank of fuel. In fact, the 318d is incredibly frugal with me getting 13 liters per 100 kilometers in a gridlock for an hour. It is when the road opens up that you discover it's sporty DNA - it delivers torque like a rabid pitbull. Mix that with a well balanced weight distribution and rear wheel drive, choosing between the highway or the scenic mountainous route is a no-brainer.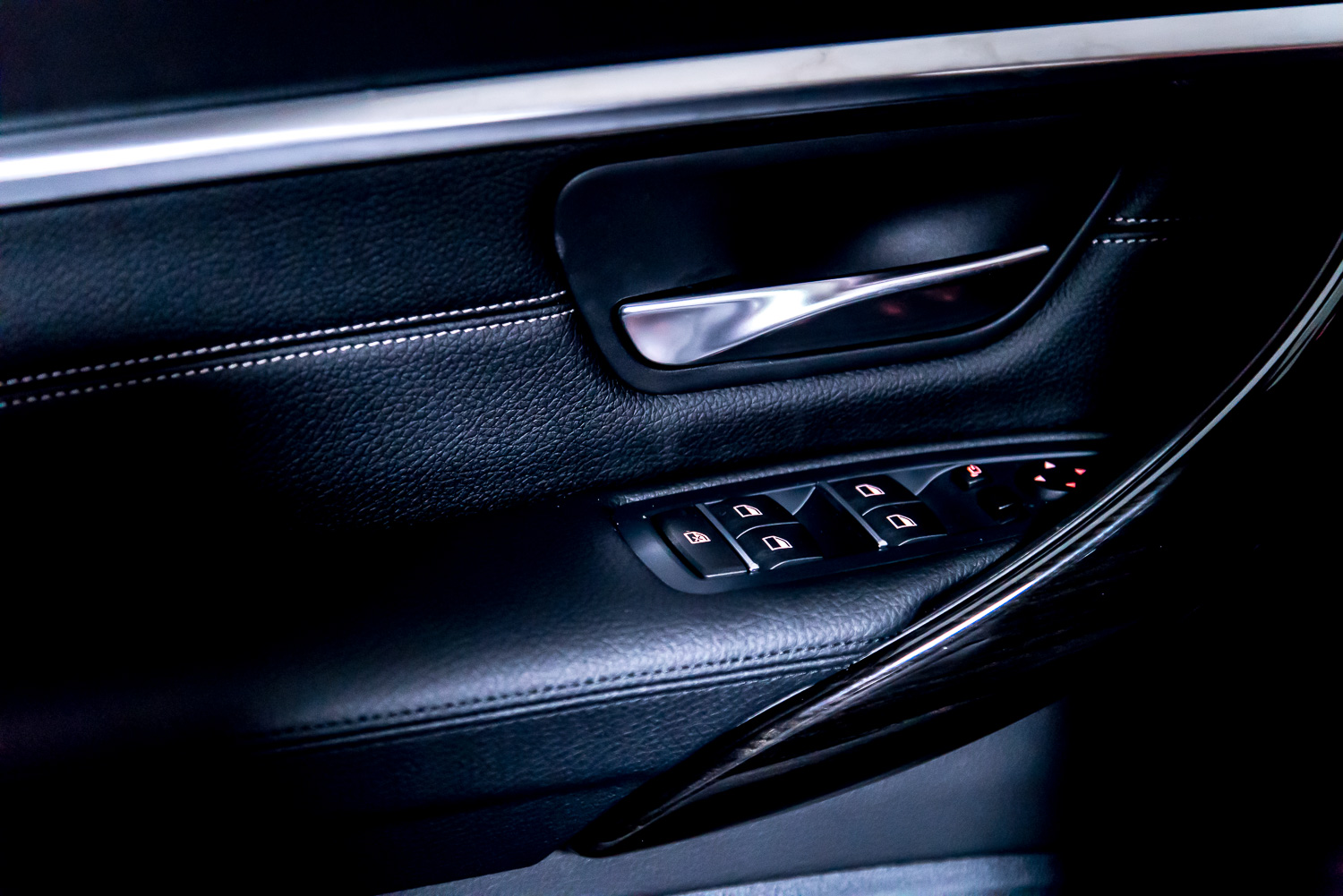 In open tight corners, you feel the steering to be on point - point it, and you'll go that way. Dips on the road can be felt as well. The feedback you get isn't like a purely mechanical hydraulic steering of an old sports car, but you get enough to know what's going on between the tires and road to react properly - unlike many of the modern luxury vehicles today that feel quite numb. If there's a dip where the front right tire passes, your hands will feel quite a bit of steer towards the right - the way it should be. You are, after all, in control.
There are times when the shorter and less traffic route happens to have a short off-road bit where your friend in his Toyota 86 would have to make a U-turn - not the 318d. As long as there are no dips that would require a 4x4 system to traverse, you'll be good to go. It also helps that your passengers won't be throwing up because this suspension is quite comfortable, despite allowing you to corner at high speeds without too much body roll. Now I'm starting to understand why they call this "the benchmark".
"It is still by far the most intuitive on-board computer system."
As a commuter vehicle, the 318d doesn't disappoint in creature comforts. The air conditioner keeps you comfortable the way it should. Music from your phone sounds great, if you skip the wireless Bluetooth connection. Unfortunately, Apple CarPlay and Android Auto aren't supported. The iDrive system, as usual, keeps you focused on the road while giving you a fantastic user-friendly way to control most anything in the car's central computer. It is still by far the most intuitive on-board computer system.
As for your passengers, the rear legroom allows our 6'4" partner, Enzo Teodoro, to sit behind me comfortably. Electronically controlled seats at the front are standard, with the driver given 3 positions to save. If you want to feel what it is like to daily with a proper German car's fit and finish, but only have a bit more than 3 million pesos to spare, the 318d will give you just that with the additional bonus of some fun rear-wheel drive action along mountain roads - with smiles painted all over your passengers' faces to boot!
2016 BMW 318d Luxury Line
Engine:
1,995 cc, DOHC 16V, Inline-4, TwinPower Turbo
Fuel:
Diesel
Power:
150 bhp @ 4,000 rpm
Torque:
320 Nm @ 1,500-3,000 rpm
Transmission:
8-speed Automatic, RWD
0-100 km/h:
8.4 seconds
Top Speed:
212 km/h
Fuel Economy:
15.6 km/L Overall
Price:
PHP3,190,000
+:
Engine, style, fuel economy, driving dynamics, luxury
-:
No paddleshifters, Apple CarPlay would be nice
Verdict:
An surefooted bargain into the luxury segment matched with a competitive price tag
Rating:
9.5/10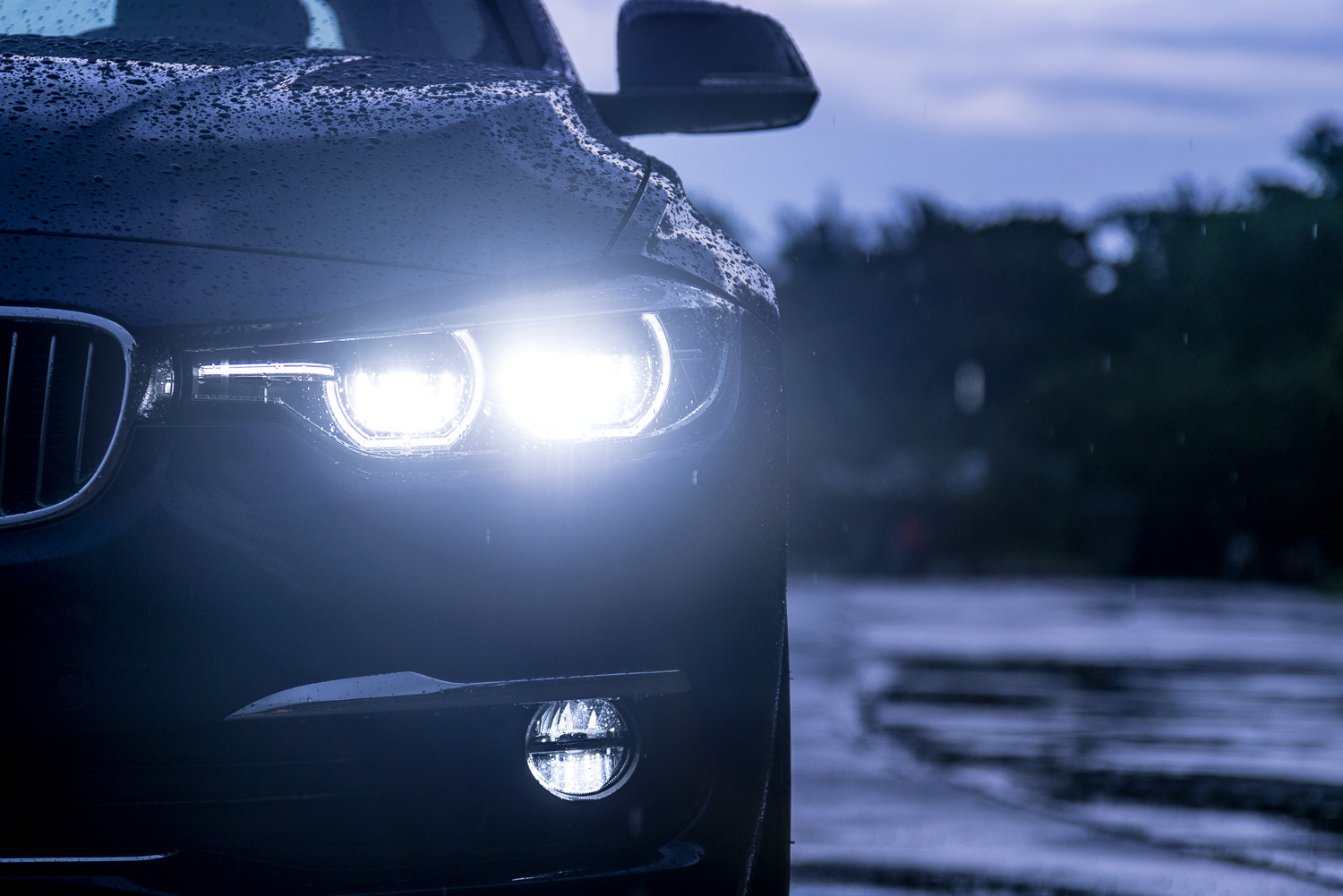 Miguel Olfindo
Ex-Public Highway Racer
Instagram: @miguelolfindo