Imprezzive
I'm seated yet again on my porch, trying to recollect what on Earth I liked about the last Impreza. The answer is, nothing.
Apart from the brilliant xenon headlight projectors, there was nothing at all. I think the Impreza has a problem, and Subaru may have noticed this too. Recently, they've dropped the "Impreza" name from the WRX and the WRX STI. I really think it's because they don't want more people looking at the base sedan as a watered down version of what is arguably, the best go-flat-out-anywhere machine that's available to man. I, too don't think much of a standard Impreza. It's always been the WRX STI for me.
I've driven the previous Impreza many times before and it really failed to impress me. The powertrain was horrible. It travelled at the speed of smell, and stench always beat her to it. The generation prior to that, the ones sold as a hatchback, literally felt like a 1997 Mitsubishi Lancer. I kid you not. I mean, that is not to say that the WRX STI is a leap in terms of quality when it is essentially the same car, but come on - it is impossible to hear rattles in a car when you're going flat out and you've got a subwoofer for an exhaust.
"I was most impressed with the way it drove and handled on our challenging roads."
So when I was offered to take the new Impreza for a couple of days, I wasn't very excited about it. Also, while I think that Subaru makes the best cars this side of the East, I also believe that they're the first to sabotage it by putting what they like to call a Lineartronic CVT. They have it in all their cars. It has never worked before, and it will never work in the future. They are even worse in 'manual' mode with those artificial gears. All they do is hamper the acceleration and disconnect the driver from the whole driving experience.
In essence, don't people buy Subarus for the driving experience? I once drove a WRX with a manual gearbox, and I felt that it was so brilliant, I even preferred its powertrain to the mightier STI. Then I was able to drive an identical WRX but this time with a CVT transmission, and my goodness, it was a completely different car. It is the difference of a freshly grilled medium-rare steak to a freshly chewed medium-well steak. Why can't you just give us a normal automatic?
So anyway, I was able to take the new Impreza 2.0i-S home for a couple of days. I went everywhere with it, and I must say, I was rather impressed. Yes, it did still have a Lineartronic CVT, but it's a much more improved system. It still has the awful artificial gears, but at the very least, it feels like it allows the engine to breathe and stretch its legs. It seldom feels like a committee of idiots are trying to drive the car. Also, the build quality is several notches above. It feels neck and neck with Mazda as far as fit and finish is concerned, which is a great feat.
I also appreciate the departure from the old infotainment system. The new car is fitted with a much snappier and more intuitive system that offers Apple CarPlay and Android Auto. It's a more premium experience overall. There are still some plastic bits, but in this category, you cannot eliminate them like the Black Plague. The audio system is decent too, a bit too centered to the younger generation's ears with bass that will make your ears bleed. The adaptive LED headlights do a remarkable job at night and it even bests the likes of BMW's adaptive headlight system. Really, it's that good.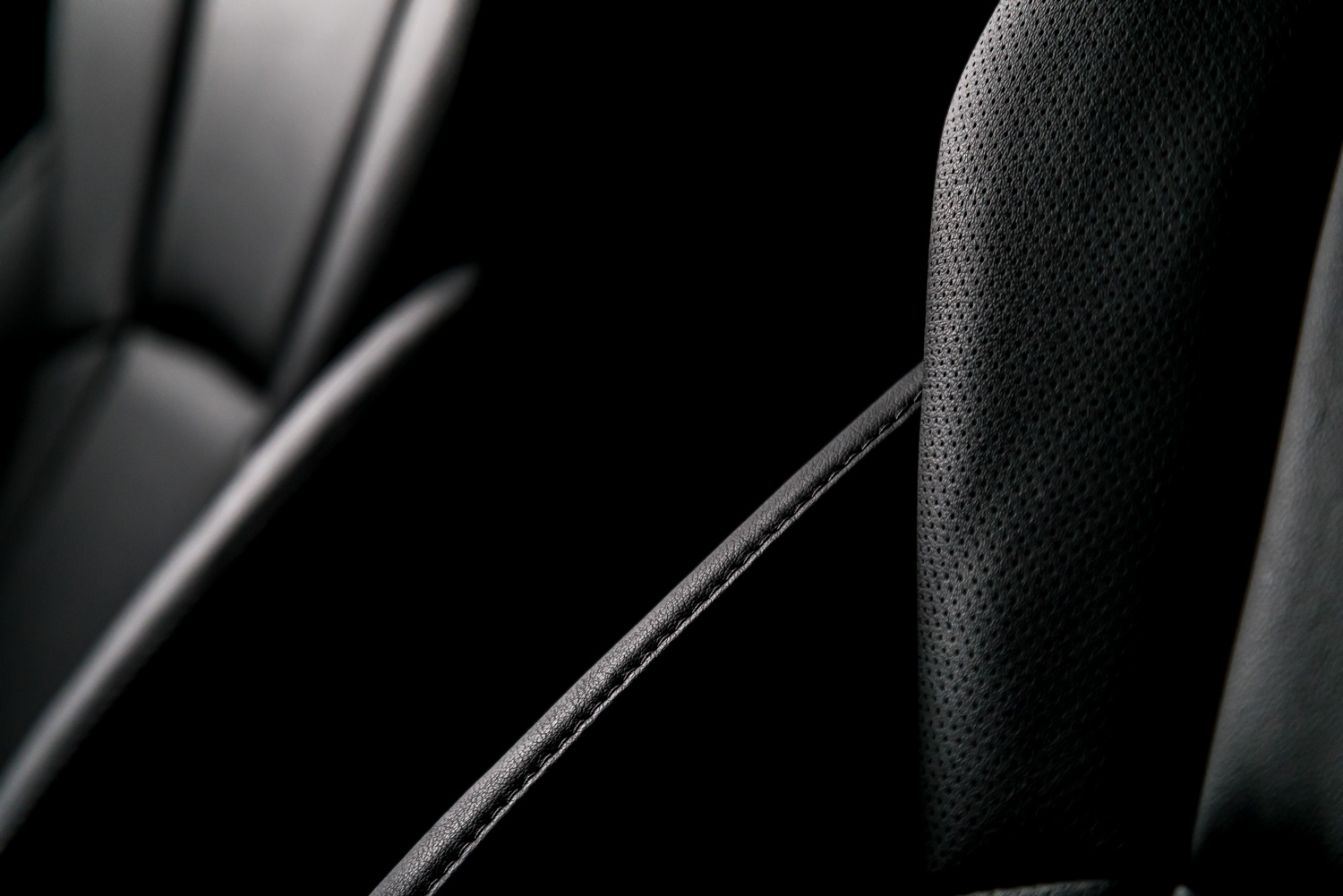 "Overall, the Impreza can now be considered a true contender in the compact sedan war."
I was most impressed with the way it drove and handled on our challenging roads. This car felt a lot more dialed in than the previous model. The chassis is so solid that even when I was driving it in EDSA over changing road undulations and uneven surfaces, it never flexed. It felt rigid and well-built, and that's something I cannot say about its predecessors. It could use a bit more power though.
Actually fine, it could use a lot more power, or just get rid of the damn CVT garbage. On the other hand, the steering was sharp with loads of feel. It is one of the best cars to drive, if not the best in the compact segment. I am not completely sold on the looks. It doesn't look like something from 2017, and the overhangs are a bit too long for my liking. Then again, I'm never sold on the Impreza until it becomes an STI.
Symmetrical all-wheel drive.
The car has grown in size as well and I was able to comfortably fit four adults with myself included. Overall, I think that the Impreza can now be considered a true contender in the compact sedan war. It is built well, it drives well, and it is loaded with tech.
It is everything you'd expect from a car in this category, except it delivers a driving experience that is, for the most part, absent in its competitors. It really is a solid package. If you can look past the Lineartronic CVT, I definitely suggest that you give it a look.
2017 Subaru Impreza 2.0i-S
Engine:
1,998 cc, DOHC 16V Flat-4, Naturally Aspirated
Fuel:
Gasoline
Power:
152 bhp @ 6,000 rpm
Torque:
206 Nm @ 4,000 rpm
Transmission:
Lineartronic CVT, AWD
0-100 km/h:
8.9 seconds
Top Speed:
195 km/h
Fuel Economy:
8.3 km/L Overall
Price:
PHP1,388,000
+:
Upscale interior, larger interior space, great chassis, smooth ride
-:
The CVT really needs to go, could use more power
Verdict:
Several notches above the previous model, worth a look
Rating:
8.5/10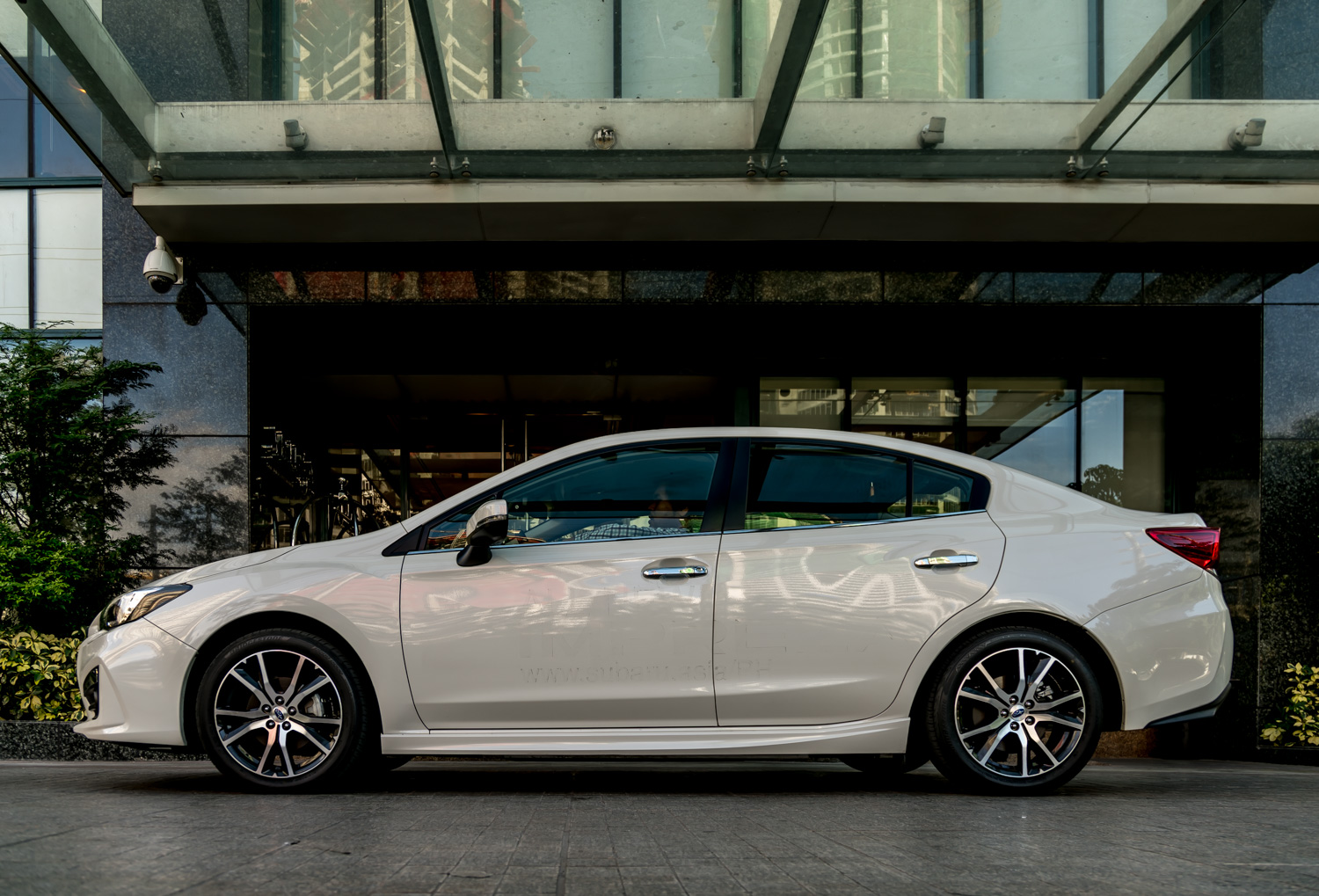 Enzo Teodoro
Ex-Automotive Executive
Instagram: @enzoteodoro