The Jet Set
Do not back lift off the throttle, Enzo. Gently turn in, feel the car pivot, and bury your foot again. This is so wrong.
No more than a few seconds after firing out the corner like a .50 cal bullet, I was nudging the best part of 250 km/h at the same pace it takes most cars hit a hundred clicks. Amazing, I thought to myself. Never listen to Stefano again.
What just happened there? A two-ton family sedan just cornered flat-out where most sports cars would've turned the wall into a Richard Serra centerpiece. Of course, this sedan isn't an ordinary one, it is anything but. It's a Porsche.
While the Cayenne started the great divide amongst the Porschephiles, it was the Panamera that was responsible for uniting them - in genuine horror. When it was unveiled at the 2009 Shanghai International Auto Show, it had looks that only its designer could love. As a matter of fact, even Porsche's CEO said, and I quote, "It's ugly". It may have never been the looker, no matter what trim or specification it was available in, but no one could ever question the way it drove. It would utterly embarrass and humiliate a BMW M5.
The Panamera's heart and soul was 100 percent, Porsche. It made no sense to even consider a Mercedes-Benz E63 AMG, because the Panamera was just as comfortable, even more dynamic, and absolutely supremely built. The Panamera enjoyed years of baiting Lamborghinis and Ferraris at the German Autobahn, a feat which resulted in a lot of deaths to the drivers of the Italian supercars - many of which killed themselves for the simple reason that they couldn't unsee the ghastly rear of the four-door Porsche.
Thankfully, the year is 2017, and Porsche have launched the all-new Panamera. The new car no longer looks like stretched human feces. Oh no, far from it. Unlike the old one which you could smell from a mile away, the all-new version looks like a stretched 911 - that is the highest remark its designers could have ever wished for, because the current 911 (991) is easily one of the most beautiful designs, not just in the history of Stuttgart - but in the history of automobiles.
This new Panamera from a design standpoint is everything it should have been in the first place. The lines are so beautiful and so sensuous, I can't help but take second glances at it. It has an orgasmic presence to it, that even people that don't know much about cars, can easily tell it's a Porsche.
"The back seat experiences everything that the front seats do. Just 0.0002 seconds later."
The model I've been driving has the 'Turbo' badge, insinuating that it is equipped with a 4-liter atomic bomb with 8 cylinders. Under the hood, you'll find 550 of the finest thoroughbred horses that break inertia at 770 Newton Meters - enough to move the Philippines closer to Australia. These figures are as relevant to us as how much one's net worth is.
None of your billions are ever yours until you've spent it, so I hop inside what is easily the most beautiful interior I've seen in a car, push hard on the brakes with my left foot, while I simultaneously bury my right foot on the gas pedal. Instantly, Einstein, who operates the Panamera's computers knows that I'm looking to launch the car from a standstill as hard as I can.
More people on the edge of more seats.
And because this car is equipped with the optional Sport Chrono package, the moment I released my foot off the brake pedal, I was launched from 0-100 km/h in 3.4 seconds. 3.4 seconds in a car that can fit four and maybe even a dog! If I had enough road left, I would've been nudging the good side of 310 km/h. It isn't even just good on a straight line, it's stellar in the corners too.
It is so impressive because you cannot hide the sheer size of the thing, yet it takes corners harder and flatter than any BMW M or Mercedes AMG out there. And then when you want to cruise around town, just dial down that Sport Response button, and hit comfort. The air suspension irons out all the bumps and the dampers are set to Bentley Mulsanne. Lovely.
"The Panamera Turbo is hands down the best performing car with four doors, yet it has so much going for it beyond its performance."
I could go on and on about how unbelievably fast the Panamera Turbo is, but that would only be scratching the surface of its talents. This new Panamera is truly a luxury automobile. As a matter of fact, it is several notches up from its predecessor. The interior is in a league of its own. The moment you sit inside, your ass is greeted by ventilated seats. No feature is greater for the Philippines than this.
They don't just warm or cool you, they massage you too. Unfortunately, it doesn't come with a happy ending, but what for, when you can bask in the highest grade of cow hide and the signature Porsche fit and finish. It is only the best in the world. Everything that you touch feels tactile and expensive, and rightfully so, because if you had one of these, you just blew the equivalent of a decent real estate property.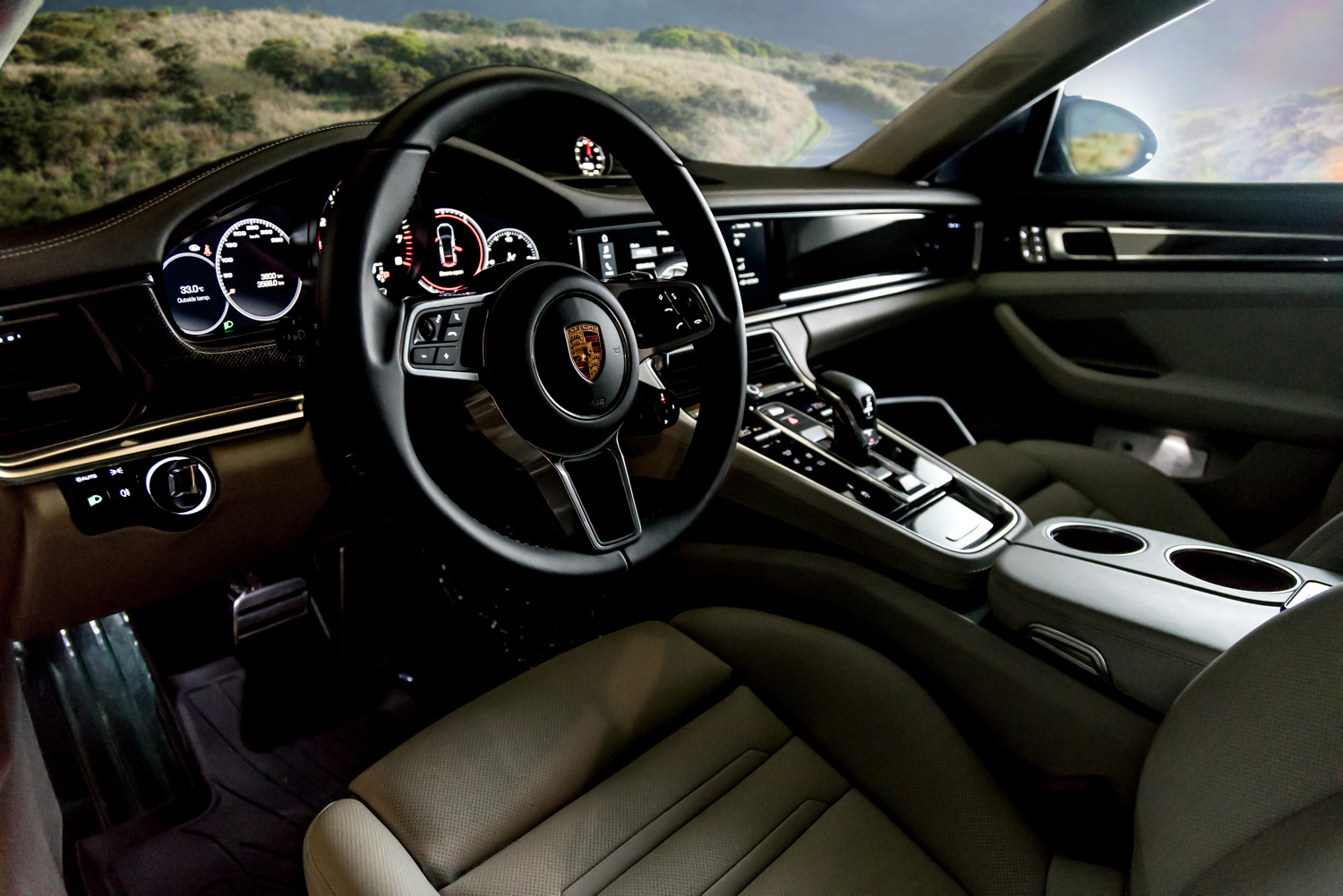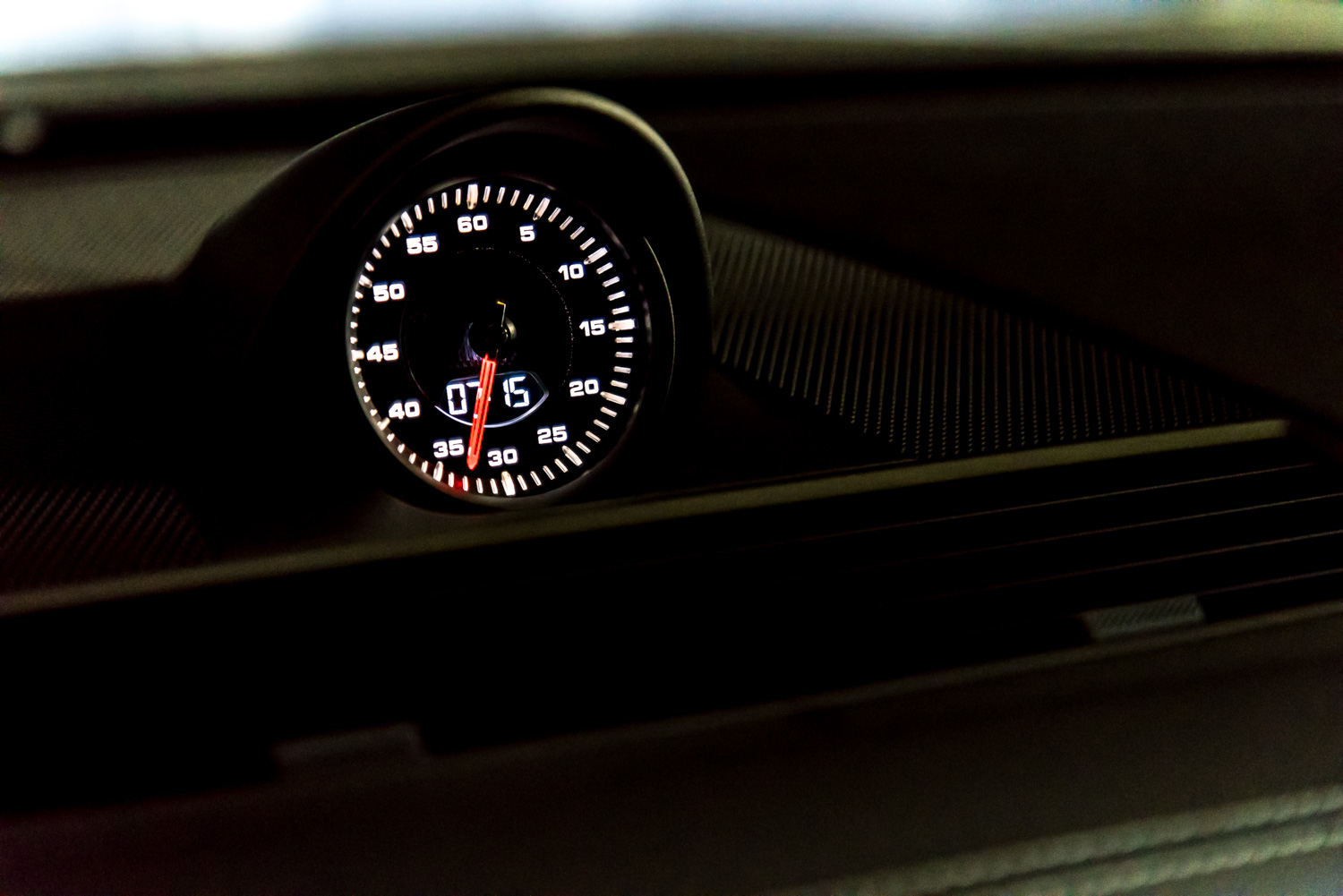 The new Panamera has gone along with what is universally, an automotive campaign to lose as many buttons as possible. In exchange, they have installed a beautiful black panel that hosts an array of virtual buttons, complete with haptic feedback. They are good looking, but quite tricky to operate especially when you're too busy trying to break the sound barrier.
The driver's instrument panel has been updated as well. It has the same 5-gauge layout that is typical of Porsche, however, only the tachometer is genuine as it is flanked by a pair of 7-inch TFT screens. And yes, of course, they are of the highest resolution I've ever seen in a car. It is exactly the same story with the large 12.3-inch display that hosts Porsche's latest PCM software. The on-board computer system feels snappy and invincible.
The Panamera Turbo is hands down the best performing car with four doors, yet it has so much going for it beyond its performance. Among all of the features and toys, nothing was more grandstanding than the 1,455-watt, 21-speaker Burmester® High-End 3D Surround Sound System. It is, by all means, the very best audio system equipped in a car. It is the reference point. The sound quality is so crisp and precise, that it reveals faulty audio recording. Don't even bother plugging it in Bluetooth. Every other premium audio system pales in comparison. Even Burmester® themselves have said that the system in the 2017 Panamera Turbo is their best work yet. To hear is to believe.
Overall, the Panamera Turbo is almost too good to be true. It is so good and so perfectly balanced, one may argue that it is almost too clinical and too cold in its approach. It completely buries its predecessor in every aspect. The car handles so well in the corners with its rear-wheel steering, it makes the car shrink several sizes down. You can feel it pivot as the car looks for grip as it approaches the limit while the brains start sending power to the wheels that need it the most. Let's not forget, that it is also mind-bendingly quick. And, you can use it every day of the week. If you can't decide between a Mercedes-Benz S-Class or a Ferrari 488 GTB, this is the car that will answer your needs. Astonishingly brilliant.
Your wife will love this mistress.
2017 Porsche Panamera Turbo
Engine:
3,996 cc, DOHC 32V V8, Twin Turbocharged
Fuel:
Gasoline
Power:
542 bhp @ 5,750-6,000 rpm
Torque:
770 Nm @ 1,960-4,500 rpm
Transmission:
8-speed Dual Clutch (PDK), AWD
0-100 km/h:
3.4 seconds
Top Speed:
310 km/h
Fuel Economy:
5.8 km/L Overall
Price:
PHP18,000,000
+:
Fast, luxurious, comfortable, Burmester audio, technology
-:
It needs the 22-inch Turbo wheels, it's a non-negotiable
Verdict:
Truly a car that does it all, a genuine four door supercar
Rating:
10/10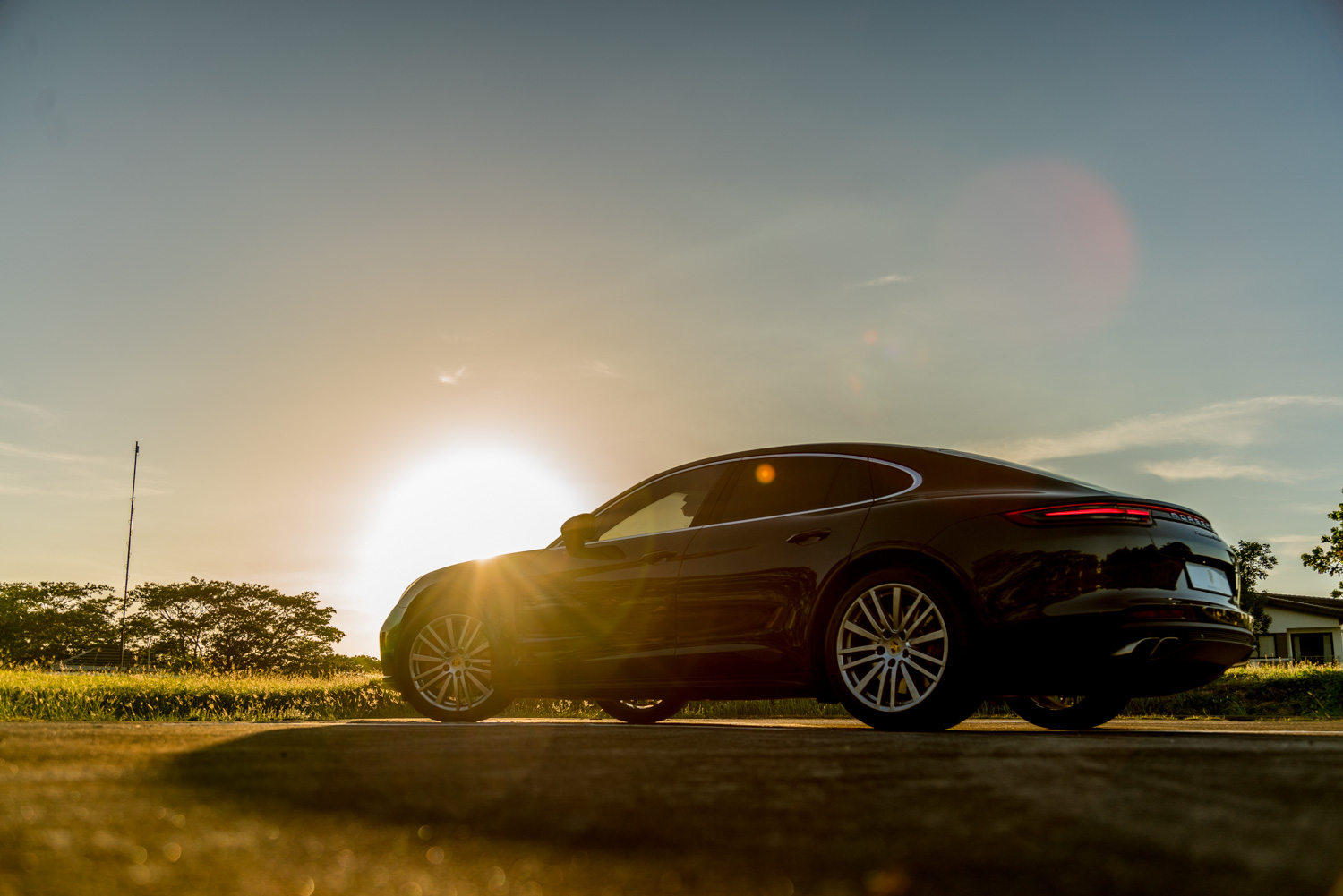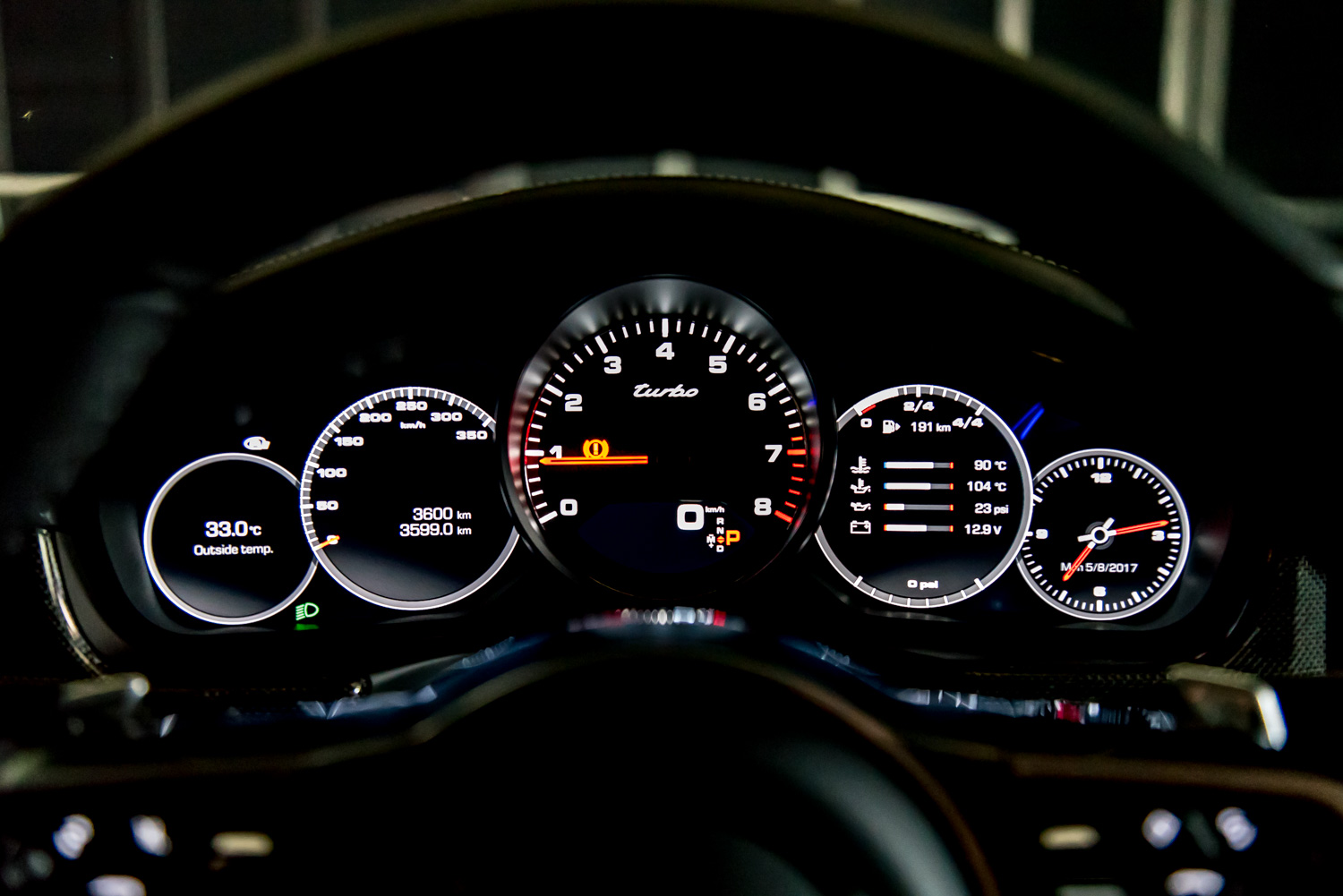 Enzo Teodoro
Ex-Automotive Executive
Instagram: @enzoteodoro