HUE 166
If you asked me at 8 years old to draw a Land Rover, I would undoubtedly sketch the Defender.
It is, alongside the Volkswagen Beetle, the Mini Cooper, and the Porsche 911 - one of the most iconic designs in the world. For over 68 years, the Defender has remained virtually unchanged since it first made an appearance as a Series I Land Rover in 1948. Initially built and designed by Maurice Wilks, a chief designer at the Rover Company, the Series I was intended to best his farm workhorse Willy's Jeep.
It was built on the premise that his Willy's Jeep would not have the parts and aftersales presence in the United Kingdom to keep running, and therefore, he had to build his own - something far more sustainable. This idea sparked the beginning of Land Rover, a vision unknown to them at the time, would be the most revered off-road luxury brand in the world.
"What I want is a machine that can do everything a horse can, plus a bit more, and at about three times the speed.", - a farmer from the 1940's
Over decades of research and development, the Defender would grow into a more sophisticated and more capable vehicle. From a farmland workhorse that would carry fresh produce to the market, it evolved into full-blown military and exploration vehicles used around the world.
It is said that for a third of the world's population, the Land Rover Defender is the first car they ever saw. Not bad for an automobile created to substitute a Willy's Jeep. Even more impressive is the fact that it barely changed over the course of almost 70 years in production.
The true magic of the Defender for over 68 years is the simplicity in it's off-roading approach and its unfathomable spirit to go where no other vehicles want to. Throughout the course of its life, it remained virtually unchanged. New technologies and off-roading aids were developed, however majority of these cutting-edge toys were put on their plusher cars like the Discovery and the Range Rover.
Although blessed with some modern niceties, the Defender always stayed true to its roots - making it more charming to the purists who love being an integral part of the off-road experience. It is with ease, the most loved and most iconic off-road vehicle of them all. However, because the European laws for cars have changed dramatically over the years, the Defender no longer passes some standardized tests.
In 2015, the final Land Rover Defender rolled off the factory in Solihull. Before the last car rolled off, Land Rover decided that they would make a tribute vehicle to their longest surviving Defender, a Series 1, that they fondly call 'Huey'. The nickname is from its registration plates. This is why the Heritage edition comes with an HUE 166 badge on each side and the same old Grasmere Green paint job alongside a Series 1 type grille.
In my eyes, it is a stunning tribute to a very influential vehicle. It is powered by an ample 2.2-liter turbodiesel engine that pumps out 120 horsepower and more importantly, 360 Newton Meters of torque. It is mated to a clunky 6-speed manual gearbox with a dual range four wheel drive system.
"What I want is a tool to make it past that hill, but I want to earn it - and that is what the Defender does best."
The Defender doesn't offer the best driving experience on the road, in fact it is quite the opposite. It is noticeably dated even with all the updates, and many SUVs will run rings around it. It is slow, like it takes longer to hit 100 km/h from standstill than it does to read a Harry Potter novel. That's probably because it's as aerodynamic as the Manila Cathedral.
It corners with the same grace as a tugboat on land and the buttons are like toys scattered from in child's playroom. They're never where you expect them to be. The ride can be punishingly stiff with the lack of modern pieces like air suspension or even independent suspension, but you know what, I don't care - because what this brings is a genuine connection to the driver.
"I could cross a river in a Range Rover with just a push of a button. Now why would I want to do that?"
It has been so long since I've driven anything so damn charming. Sure, there are many cars out there that seem to sort out everything for you like a city council. However, when I really think about it, I'm not sure I want them there. For instance, today you have a hypercar like a LaFerrari.
It will go around bends faster than your mind can process and it will go from 300 km/h to a complete stop faster than I can type this sentence. It is mind-blowing, but you know what, if you gave me a choice between a LaFerrari or an F40, I'd pick the latter every single time.
Because, even if the LaFerrari is faster in every single way, I already know that I will be having the time of my life in an F40 - and that's what the Defender is to SUVs. It is the benchmark and the gold standard. It puts you right in the heart of the action and it makes you feel needed. With the effort you put out, it will pull through for you. I could cross a river in a Range Rover with just a push of a button.
Now, why would I want to do that? I didn't travel 60 kilometers south of the city to experience off-roading by simply pushing a button and making the car do all the work for me. What I want is a tool to make it past that hill, but I want to earn it - and that is what the Defender does best. It provides you with more than enough tools than you'll ever need to conquer the muddiest of hills and the swampiest bodies of water.
The Defender may not be ideal on our roads, but once the roads disappear, it shines ever so brightly. The Defender is one of the most important automobiles there's ever been, and this Heritage edition is leaps and bounds a cut above the rest.
It brings you closer to the very essence of Land Rover and it is a great way to bid farewell to the icon and the legend. It is truly a very special automobile and Land Rover just wrote, a love letter to it. Thank you, Defender for being an icon and an automotive treasure.
The sky is the limit, because the mountains certainly aren't.
2015 Land Rover Defender 90 Heritage Edition
Engine:
2,198cc, DOHC 16v, Inline-4, Turbocharged
Fuel:
Diesel
Power:
122 bhp @ 3,500 rpm
Torque:
360 Nm @ 2,000 rpm
Transmission:
6-speed Manual, 4WD
0-100 km/h:
15.8 seconds
Top Speed:
145 km/h
Fuel Economy:
8.5 km/L Overall
Price:
Priceless
+:
Rugged, go anywhere mentality, a sight to behold
-:
It is awful anywhere else except off-road
Verdict:
One of the most iconic cars there's ever been, a fitting tribute to the legend
Rating:
9/10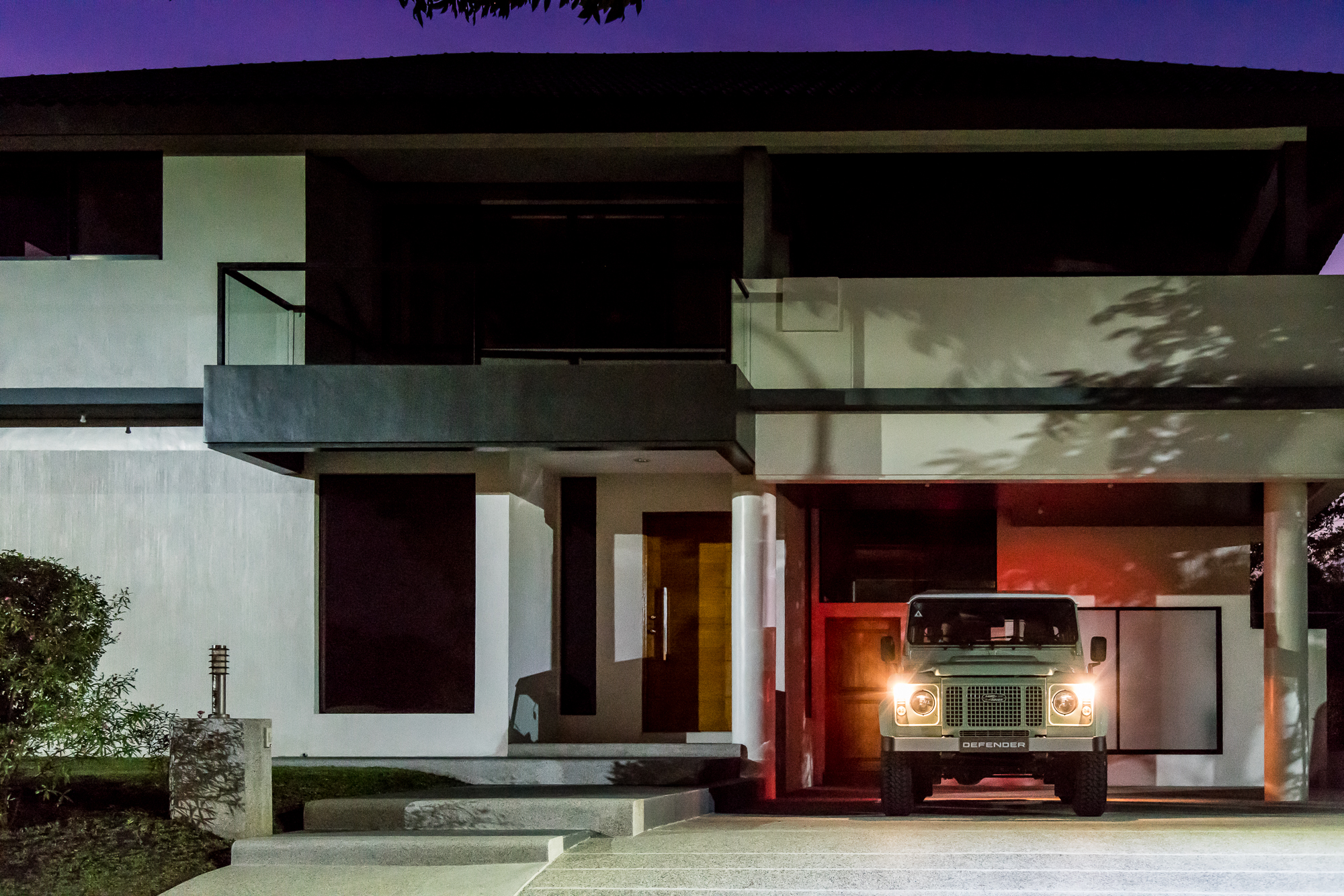 Enzo Teodoro
Ex-Automotive Executive
Instagram: @enzoteodoro